西門紅樓
http://www.redhouse.org.tw/
Previously I wrote about Ribansyo Tea House, today I'd like to share another popular attraction near by, Ximen Red House. It is located right outside of MRT Ximen Station Exit 1.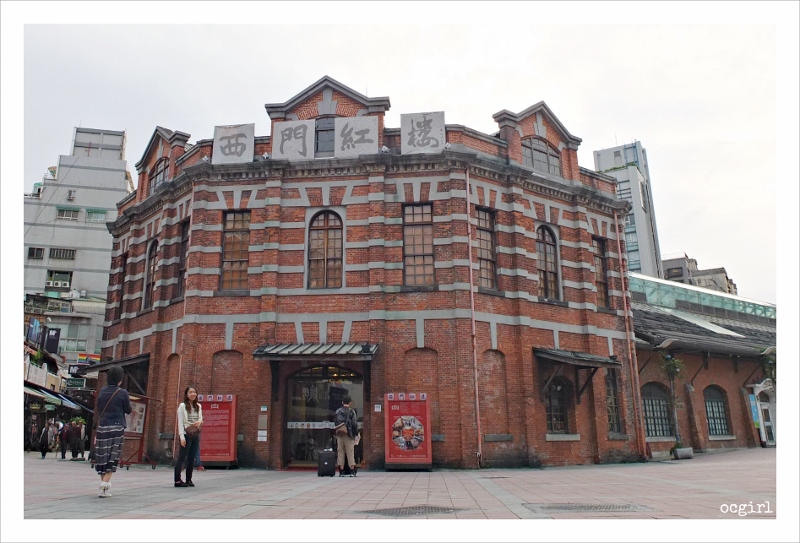 The Red House was first built as a market place during the Japanese Occupation period. It has the typical brick structure from that era . From the front, the Red House looks like a octegonal building, which echoes the chinese symbol of "ba-gua", but also a long crucfix body that resembles what's often seen in Cathedrals, making this a very unique "fusion" building.
雖然每次去西門町都會遠遠的看到西門紅樓,不曉得為甚麼一直沒進去過, 總是直接去逛徒步區
這次特地穿越馬路去看看才發現裡面也滿有趣的說~
西門紅樓的歷史在門口有解說, 是日據時代蓋的市場
沒看解說還沒注意到, 原來紅樓的入口是八角形, 主體則是"十字架型", 是非常罕見的中西日合併的風格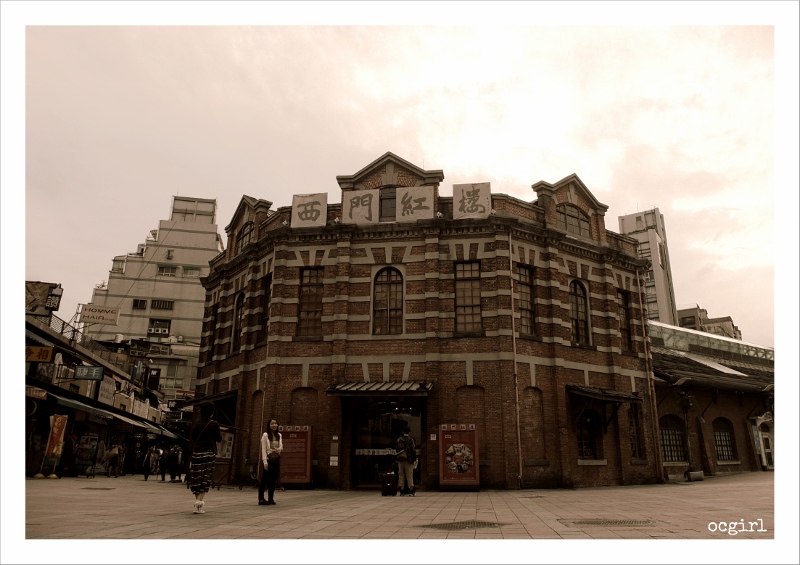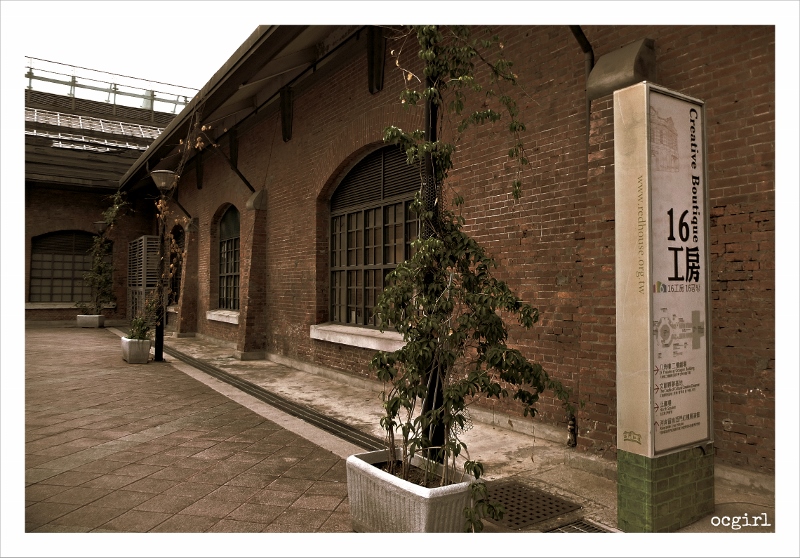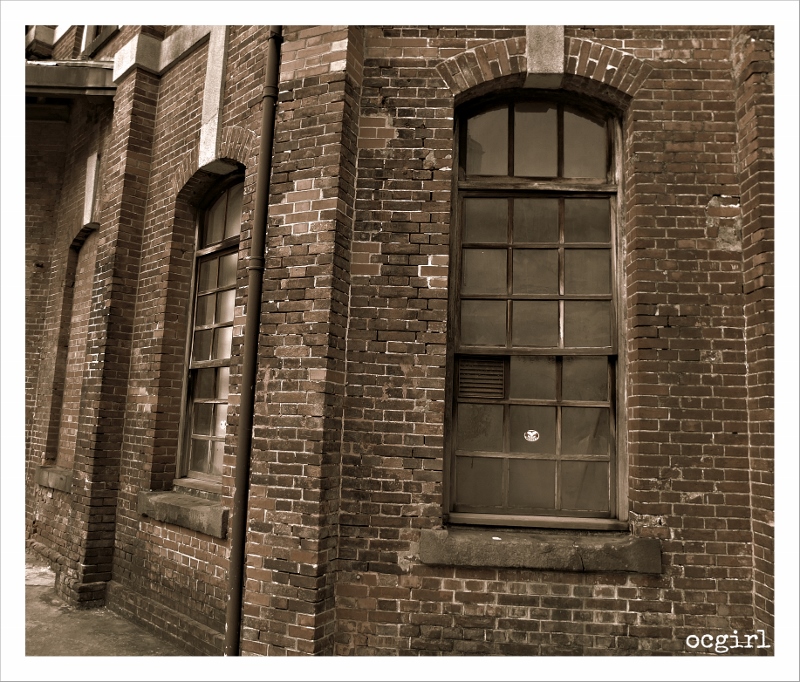 The building is now a cultural asset used for art, craft, and performance exhibit. Upon entrance the first thing you encounter is an exhibit on history of Ximen. I am from Taipei, yet I don't think I really know about the history of Taipei. The old photographs are interesting and is what inspired me to add filters to the pictures in this post.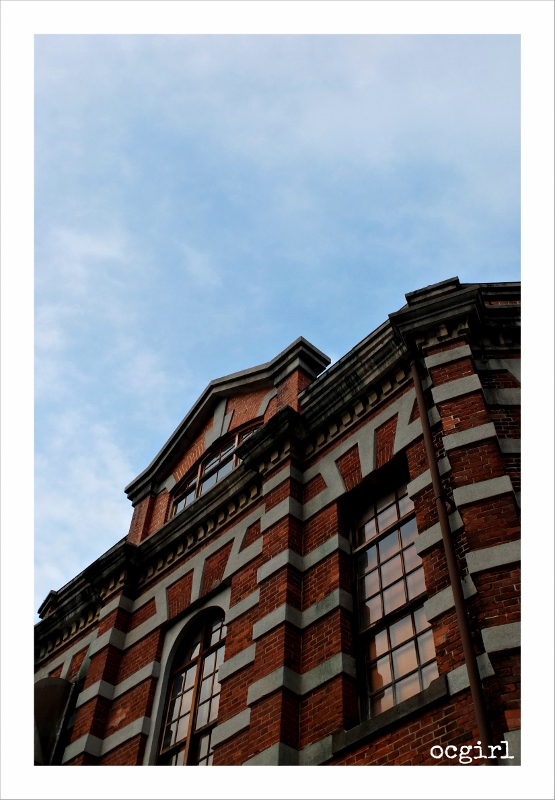 裡面比我想像的小
西門不是以前全台北最繁華的所在嗎? 我有點納悶這麼小是能擺幾個攤位?
入口有個台北與西門町歷史的展覽,有許多珍貴的歷史照片與文獻
身為台北人竟然很多歷史我都不知道, 下次去我要再仔細看一遍
Past the octagonal part of the building is a row of shops, handcrafted souvenirs, jewelry, etc., (at the time of this writting, I believe this area is closed for renovation, be sure to check out Red House website first).
穿過八角形的入口就是外面看到十字型的部分, 現在叫做16工房
(不過我寫這篇當下16工房似乎正在整修, 去之前確認一下)
都是一些小店賣些文創商品, 有點像南加州OC Mix的地方
這幾年到處都流行文創, 有時我有點懷疑會不會太超過了? 似乎供過於求?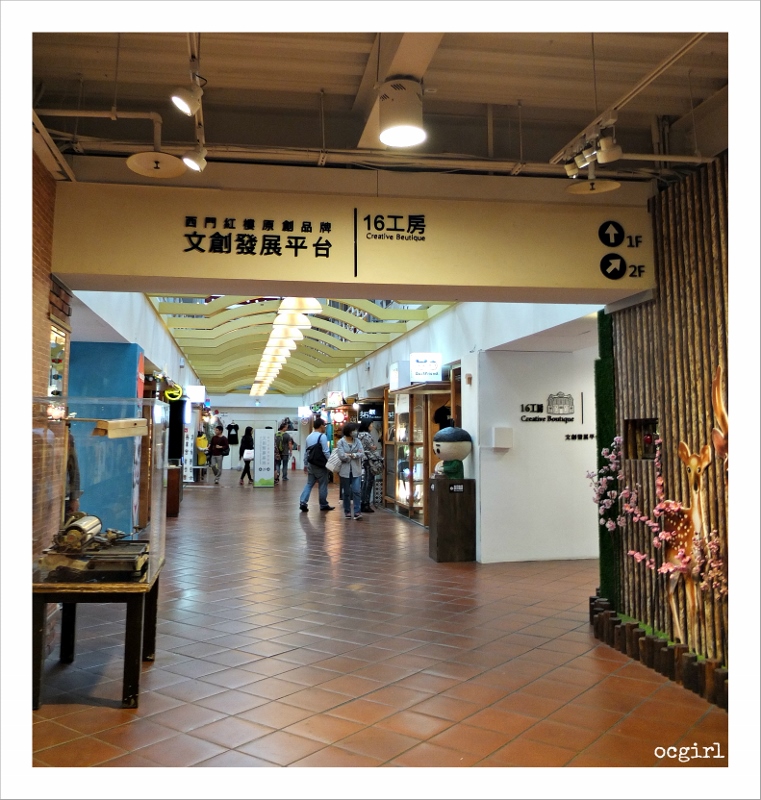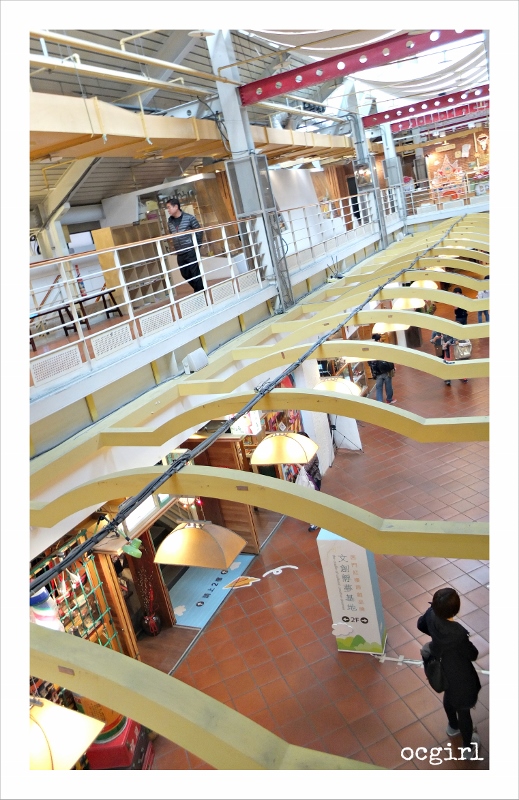 This shop is small but super adorable with its retro hip look.
這間小店的裝飾好可愛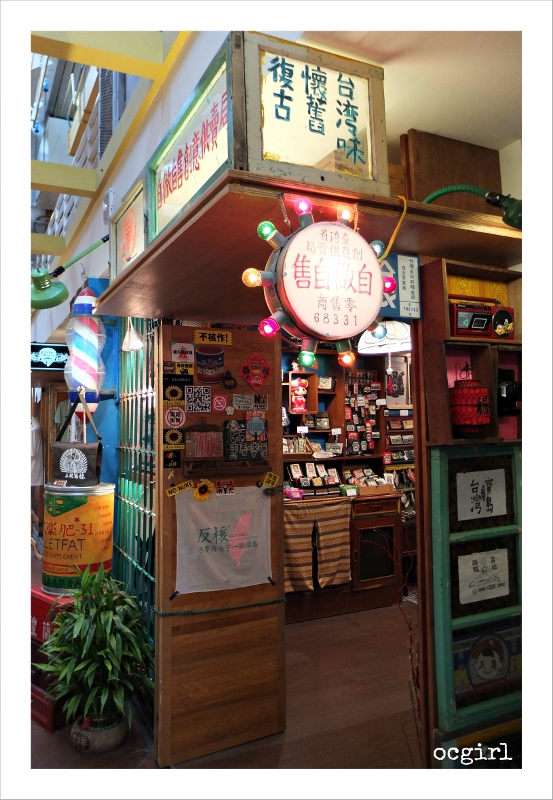 I love rabbits, rabbits are my favorite pets, so I was immediately drawn to this shop Emma A Party (http://eemmaaparty.shop.rakuten.tw/). The girl at the shop was super friendly, and told me about the stories of each characters.
對面是一間乍賣T桖的店, 我已經這把年紀了實在沒甚麼穿潮T的機會 (嘆)
實在是店門口的兔子太可愛了讓我忍不住踏進店裡 (兔子是我最喜歡的動物)
店裡看店的是個年輕小女生, 她真是太有趣了! 非常熱情的告訴我它們T桖那些小動物的故事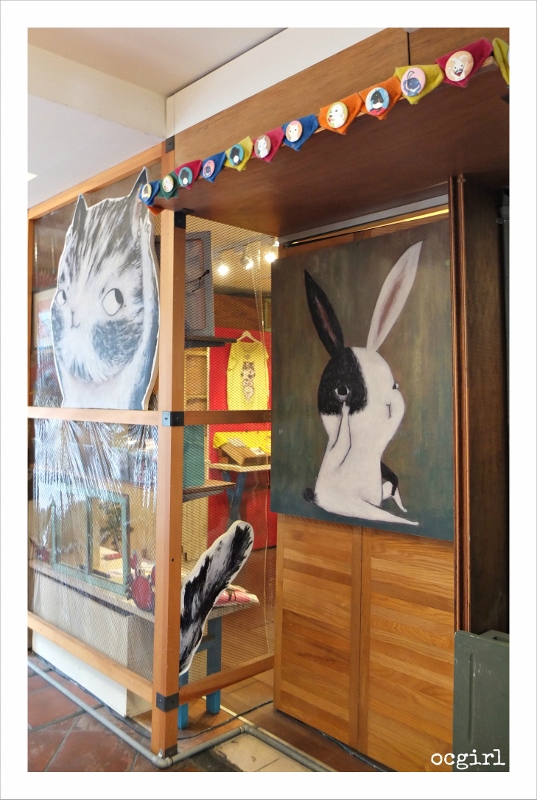 This bunny's wish finally come true, he's going to travel! He is so excited, his eyes are opned big and wide! And he is brining his favorite Christmas tree with him!
像這隻兔子期盼了很久終於要去旅行了! 它帶著心愛的聖誕樹高興的變鬥雞眼
It's Monday, the bunny doesn't want to go to work and he has black eyes from the weekend.
這隻是星期一不想上班的兔子, 它好沮喪喔~
聽到這裡我差點脫口說出, 這隻兔子就是我阿!! 你們設計師是我肚裡的蛔蟲嗎??
Every character has a story, they are so cute, I ended up buying several T-shirts. If you like these cute bunnies too check out their facebook page https://www.facebook.com/emmaAparty, I also believe they have another location at Eslite Shin-Yi location.
還有很多其它的動物也有自己的故事, 都超可愛的
結果我買了三件T桖跟一個護照套, 都是兔子的, EmmaAparty的設計師們可以多設計兔子的商品嗎?
我不知道這間店還在不在, 喜歡的人去它們facebook看看
(也不要忘了順便加入ocgirl的粉絲頁喔)
Although I've written about Ximen several times, there are a couple more attractions I'd like which I have not had a chance to mention before. For example this tea shop near Ximen Exit 1 is super cute, though I've not had any drinks from this place. (Make a sharp left as you exit MRT Ximen Station Exit 1, it is by the major intersection.)
這次我有個新發現, 就是台北是個又亂又很可愛的地方
雖然到處都是老舊的公寓, 可是總在某個不經意的地方出現可愛的一角
像離西門紅樓不遠的這間 "想太多Cafe" , 用這種方式遮住建築物原先醜不拉嘰的門面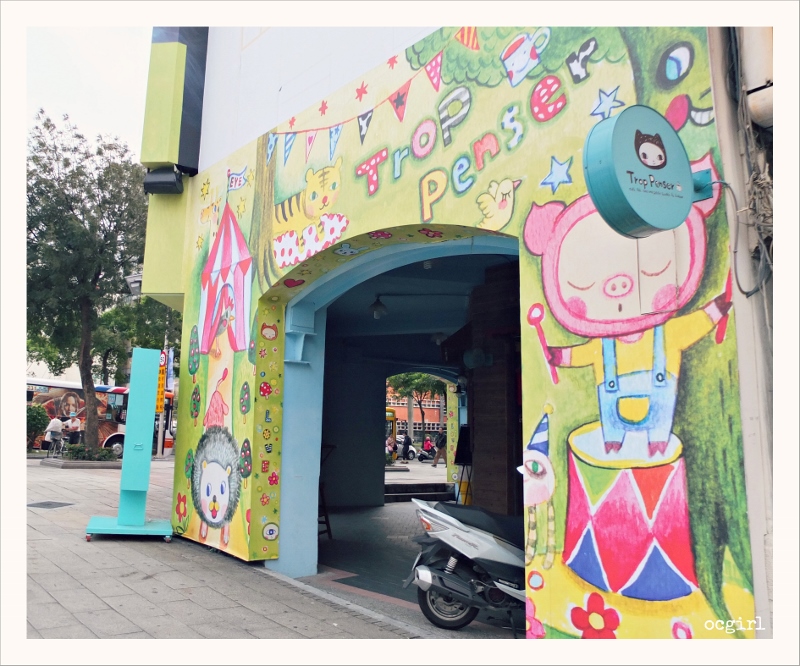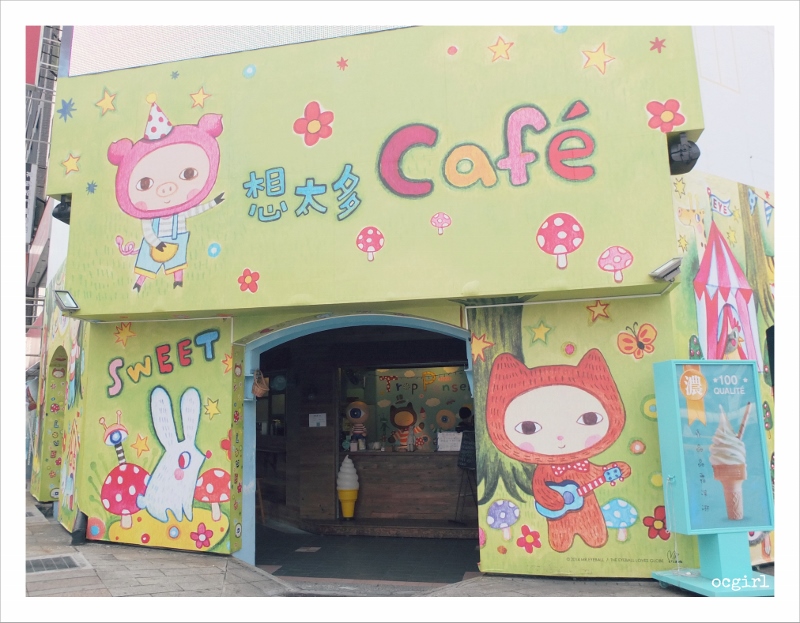 This eatery,"Ya Rou Bian" is about 10 minute walk from Ximen Station Exit 6. It has been around forever, my mom used to eat here all the time when she was in college!
http://www.tripadvisor.com/Restaurant_Review-g293913-d1383008-Reviews-Ya_Rou_Bian-Taipei.html
最後順便提一下這間西門町超有名的鴨肉扁, 每次去西門町點一盤鵝肉配麵
其實我是要寫給歪國人看的啦, 台灣人應該都知道不用寫了吧?
不久前我舅舅回台灣玩, 他很久沒回去了, oc媽就帶他去吃鴨肉扁
我舅舅一吃就說 "就是這種味道! 我回台灣就是要吃這種道地台灣味!"
聽說我舅舅一連去了好幾天
寫到這我肚子超餓的阿~~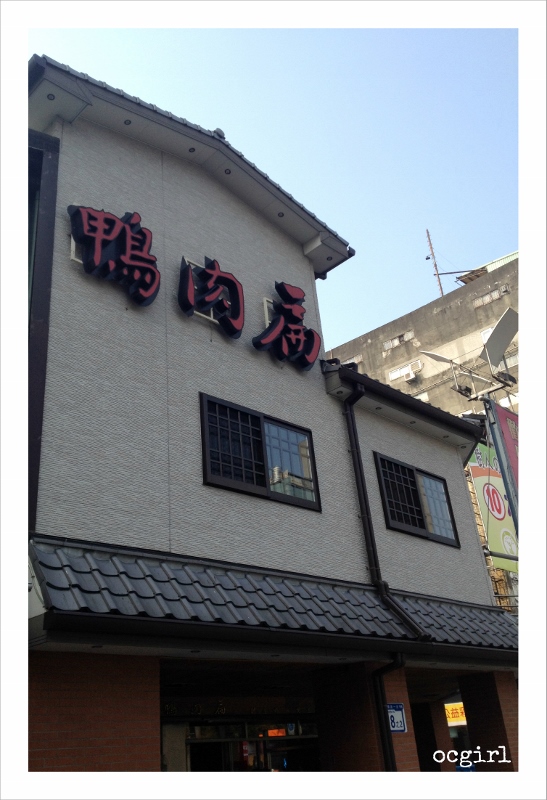 This is going to sound weird, although the name "Ya Rou Bian" this place is literally translated to "Halfed Duck", their specialty is "goose". You can't have duck even if you wanted to. I asked my mom about their name, she doesn't know why either. It is rumored that the owner is super picky about the goose, that's why you can get the best goose meat here!
The menu is simple. A bowl of noodle or rice noodle (NT$50). Half goose (NT$800-1000), 1/4 goose (NT$400-500), goose leg (NT$300).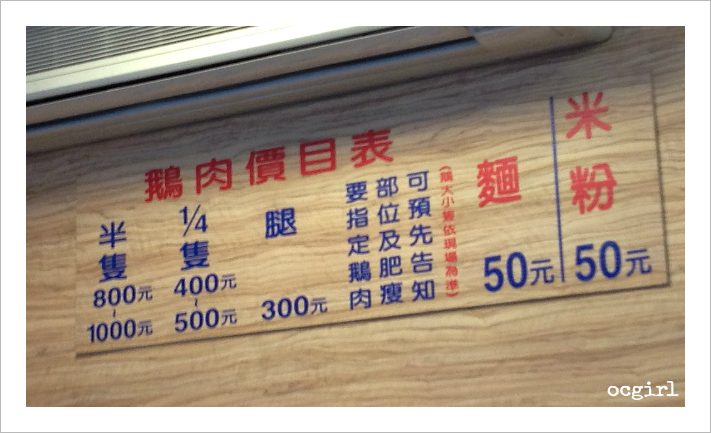 Actually, this place is very flexble. Just tell the waiter how much you want to spend, and they'll bring out the equivalent amount of meat. When my mom and I went we just wanted to share a small plate. So we told the waiter we want a plate of goose meat for NT$100 (see picture below). I heard the table next to ours asked for a plate of "goose heart", so I guess you could specify parts of the goose also.
The goose is slightly salty, dip it in thick soy sauce or the homemade chili sauce. Make sure to order a bowl of noodle too 🙂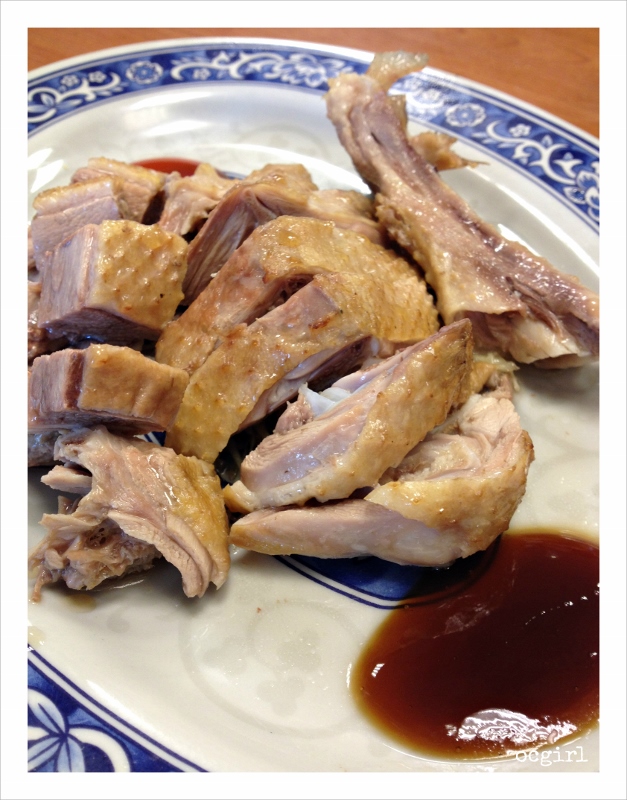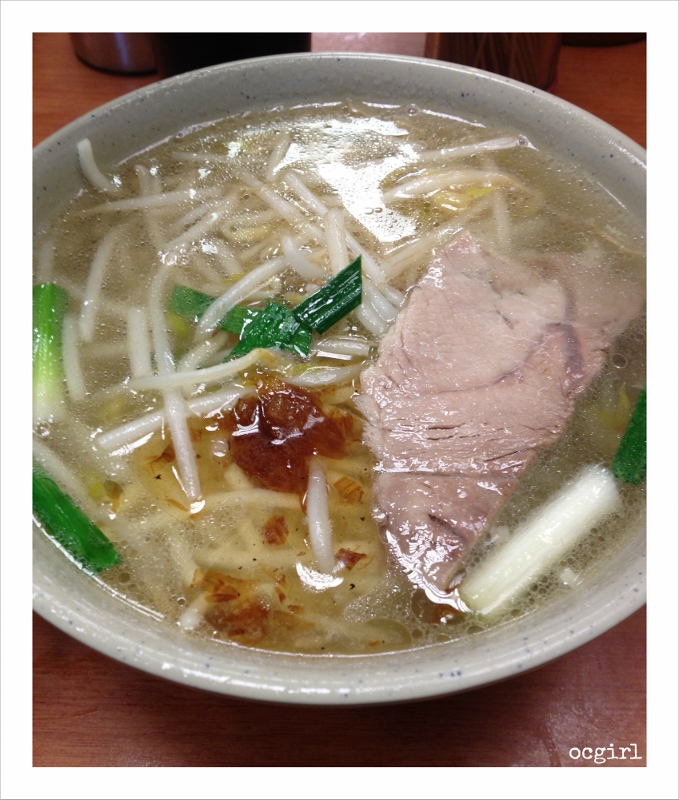 Lastly, happy lunar new year!
Related reading:
[Taiwan] Rinbansyo Tea House 輪番所
[Taiwan] Shopping in Taipei
[Taiwan]Beitou Hot Spring 北投好好拍