It's amazing that I've never written about hot pot in my blog. I had somehow assumed everyone knows about it until awhile ago during a business trip in Florida. While having a team dinner at The Melting Pot, my white collegue asked if I've ever had fondue before.
"Sure," I said, "there are Melting Pots in California too. I call it French hot pot as opposed to Chinese hot pot."
"Chinese hot pot?" my collegue looked at me as if I had just fallen from the sky.
"Yeah, you know like shabu shabu, but Chinese call it hot pot'
"I don't know what you're talking about, what is shabu shabu?" her eyes were wide open.
I realize I am spoiled in California with the breadth of Asian cusine choices, for many, Panda Express may be the only chinese food they ever know. So I thought I should write something about hot pot, so that if you are ever visiting California, or Taiwan, you don't miss out on this awesome food.
Like I said, hot pot ('huo guo' in chinese) is very similar to fondue, it's a pot with some soup base (which I'll talk about more later), meat and vegetable which you cook in a pot in front of you, and some delicous sauce to dip the meat in. Hot pot is a very popular food among Chinese and Japanese, with hundreds if not more different variations depending on the region (here I'm using the term 'Chinese' loosely to refer to all people of Chinese decent, which includes Taiwanese and some Singaporian).
Before I start, I want to emphasize how I LOVE hot pot! Even though it is typically considered winter food, I could have it all year round. Everytime I visit Taiwan, I have to have hot pot at least once. I'm going to share two restaurants below from my last trip.
1. Fu Le Hot Pot (Shabu Shabu)
富樂台式涮涮鍋行(士林店)
http://www.ipeen.com.tw/shop/9798-%E5%AF%8C%E6%A8%82%E5%8F%B0%E5%BC%8F%E6%B6%AE%E6%B6%AE%E9%8D%8B%E8%A1%8C-%E5%A3%AB%E6%9E%97%E5%BA%97
Address: No. 75, Section 4, Chengde Rd, Shilin District, Taipei (MRT Jiantan Staion Exit 2)
台北市士林區承德路四段75號之1
Tel: 02-2886-6895
This place was recommened to me by a friend. We went on a weekday evening around 6 and to my surprise there were already tons of people waiting outside. Good thing my friend made a reservation so we didn't wait long.
Fu Le has been around for 20+ years, it serves the most 'traditional' type of hot pot (you'll see what I mean by non-traditional later). It has only one soup base, which according to the restaurant the secret ingredient is "sugar-cane". But don't worry, the soup is not sweet at all, but umami (there were a couple crates of the sugar cane they use in front of the restaurant).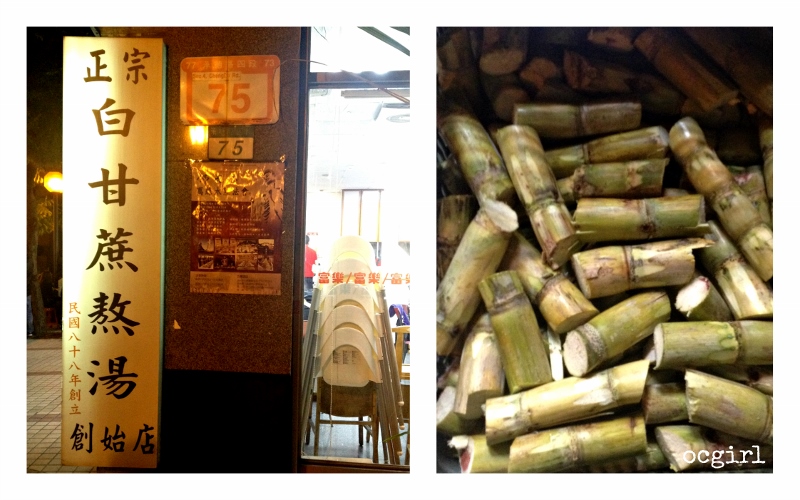 Let me explain a little bit about the menu, you first choose a pot from the ones listed under column A, (various type of beef, pork, lamb, seafood or mixed). Then if you'd like any add-ons, choose from Column B (meat, vegetable, shrimp, dumplings,…) . You also get to choose white rice, minced pork rice, or instant noodle as a side. My friend highly recommended the minced pork rice.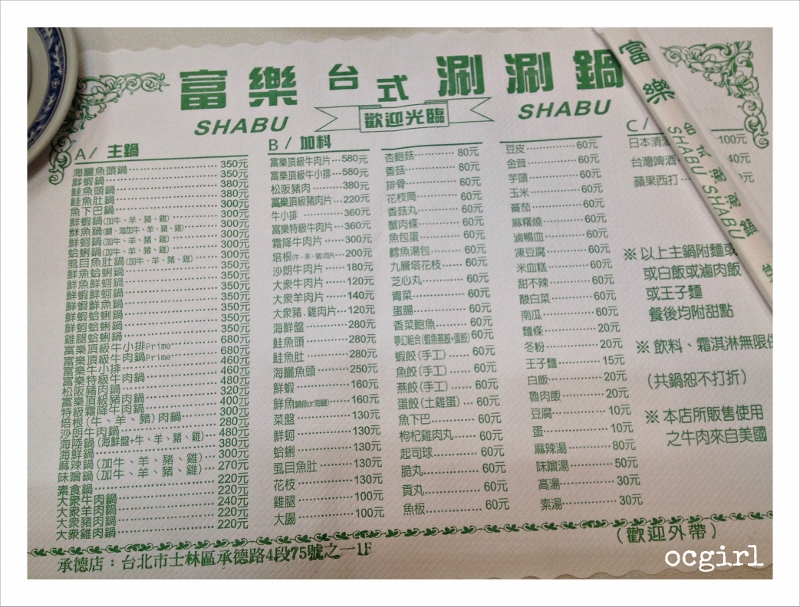 I ordered "bacon beef" from column A, no add-ons (what the heck is bacon beef? I think it is the restaurant's way of saying 'thin fat beef strips'). The plate you see in the front is the beef (the portion was bigger than I thought), the vegetable plate in the back is part of the base, everyone gets it (you'll also find other things like fishcake and dumplings on this plate too). So unless you need more food, there's no real reason to order anything from Column B. And one more thing, the pot is per person, and you get your own little pot.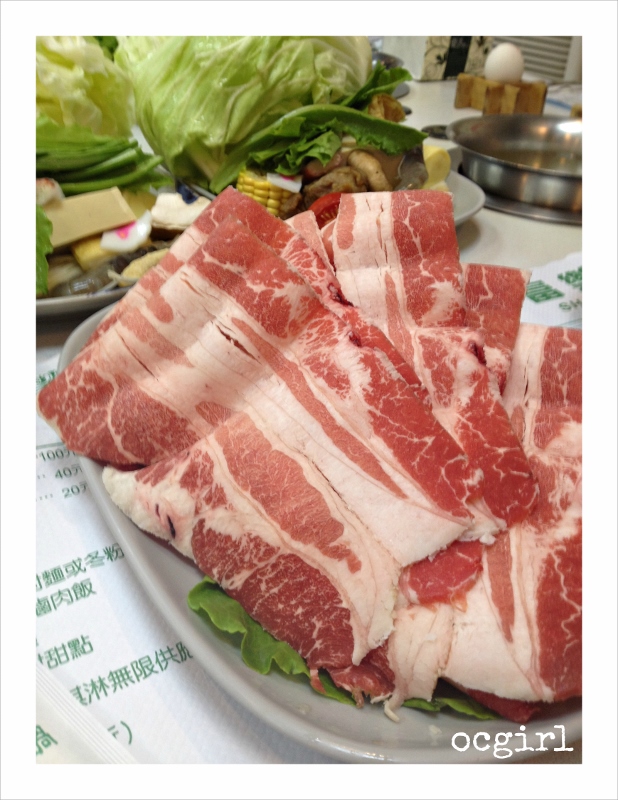 Next, get your sauce mix from the sauce bar. You'll find soy sauce, satay sauce, chili sauce, seasame oil, green onion, garlic, etc, at the bar. Take a small dish to the side and add whatever to your fancy. The sauce is for dipping the beef and vegetables after they're cooked.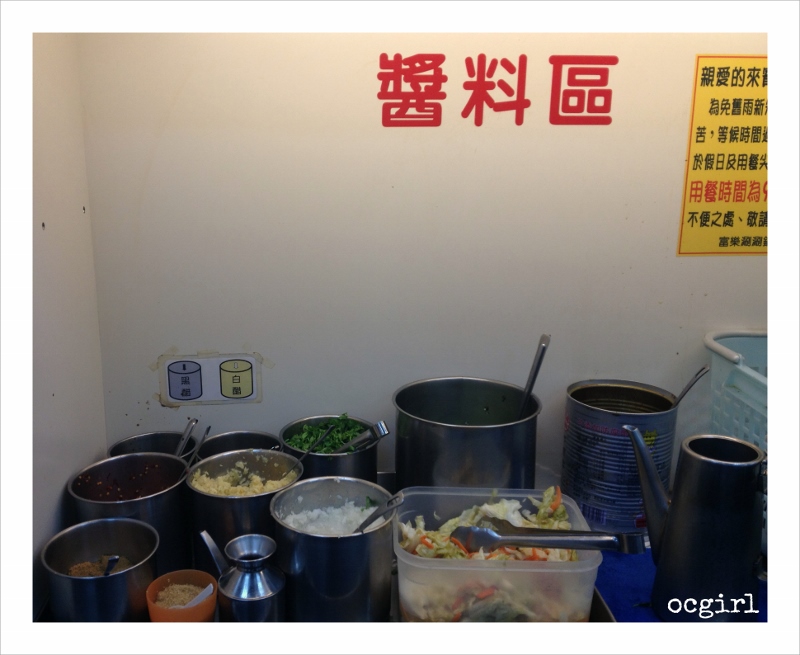 I was so engaged with my friend I forgot to take pictures of the pot while its cooking. Anyway, the way to eat hot pot is just like fondue, add meat and vegetables in as you eat, take it out when its cooked! The picture below is an "egg sausage" , I have never seen one before, I thought it was it was interesting.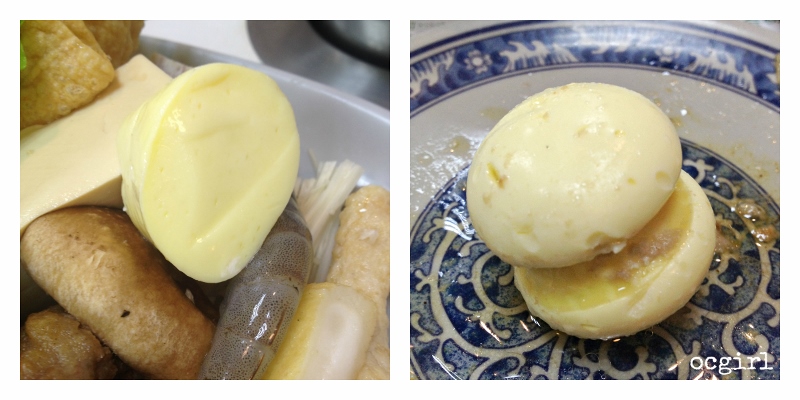 Here's the minced pork my friend raved about. It was a bowl of super deliciousness, in case you haven't seen my other posts, mince pork rice is another one of my favorite Taiwanese dish. But honestly, the hot pot alone was way more than enough, I barely touched the rice.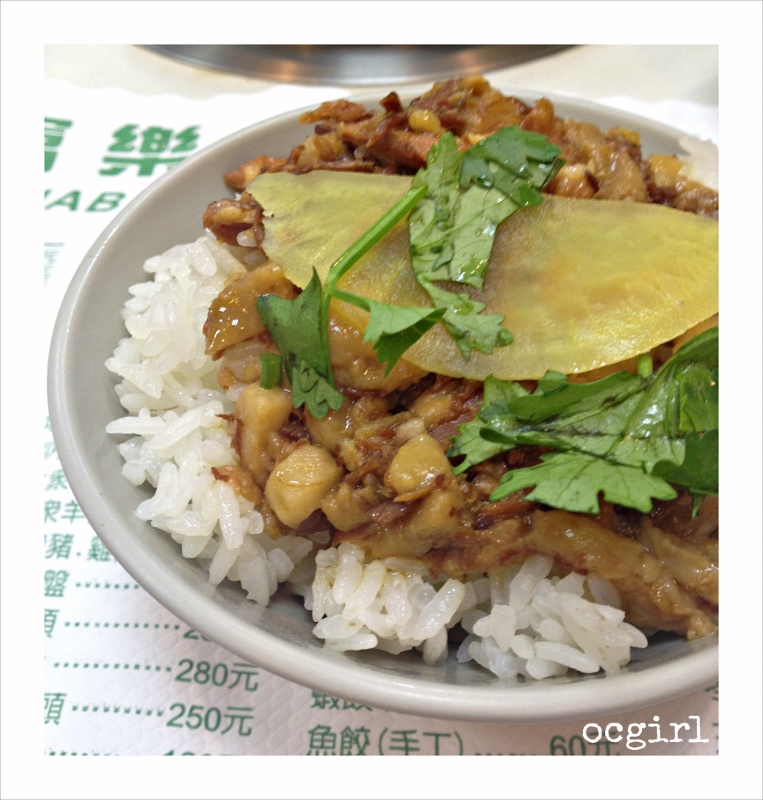 Lastly, Fu Le is very convinently located at the same MRT station as Shilin Night Market. Because it is out of a different exit, I never knew about this place even though it appears to be extremely popular with the locals. It is a great place to stop by before or after visiting the Night Market if the Night Market food isn't enough.
2. Yang Shin Dian 養心殿
http://www.shabu.com.tw/index.html
Address: No. 110, Section 4, Civic Blvd, Da'an Distric, Taipei (MRT Zhongxiao Dunhua Station Exit 1)
台北市市民大道四段110號1樓
Tel: 2778-1223
Hours: 5PM – 4AM
So now here is a 'non-traditional' hot pot. It seems like every time I go back to Taiwan, there would be some new trendy hot pot restaurants. "Milk hot pot" was the thing last year, I specifically requested this restaurant for my mini college reunion.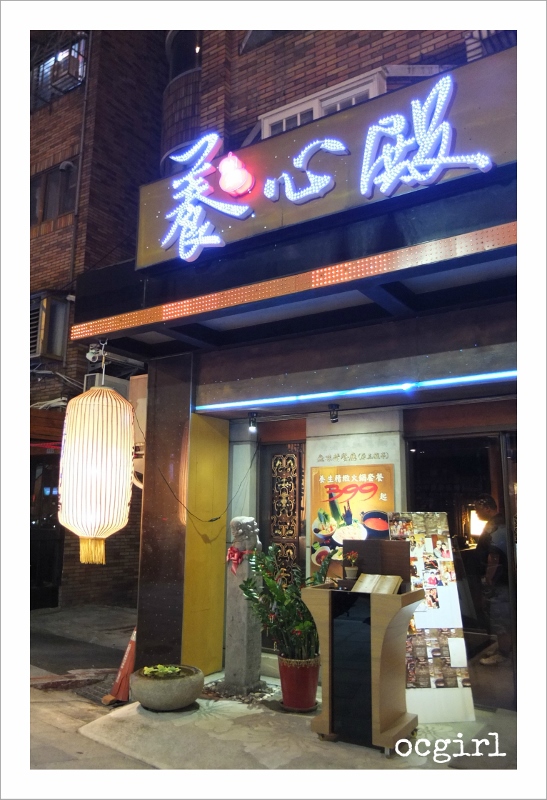 Yang Shin Dian is a "healthy and trendy" hot pot restaurant. So the menu is consists of various chinese-medicine influenced dishes, and there are 5 soup bases to choose from. At Yang Shin Dian, the hot pot is also shared. Among my friends we ordered three different kinds of soup bases, one of which of course is the "milk soup base". The one to the most right is the "house soup base", which you could see has some chinese medicine. I don't mind the chinese medicine, I think they have unique flavors, but if you've never had anything like it, I'd suggest trying something else. The one to the far-left is a tomato/mushroom base.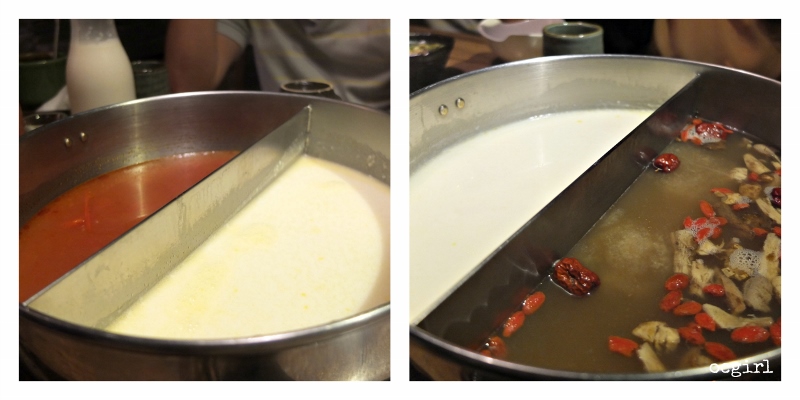 The milk soup base was somewhat disappointing. It literally tasted like milk and chicken stock. In fact, later on when I read online that many people just make this popular soup base by adding milk into pork or chicken stock at home.
Here are our meat and vegetable dish.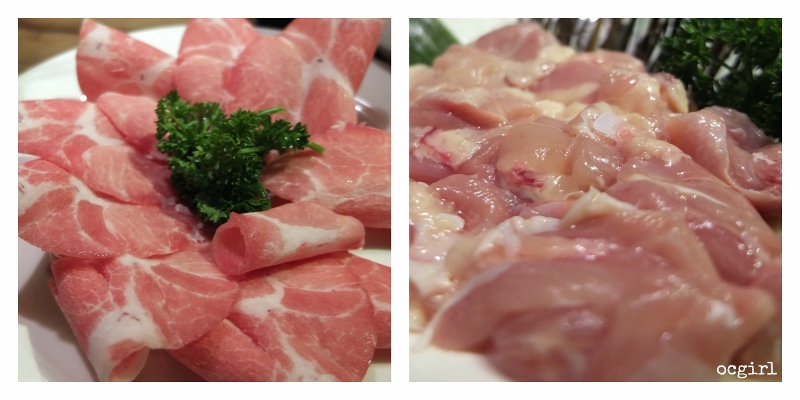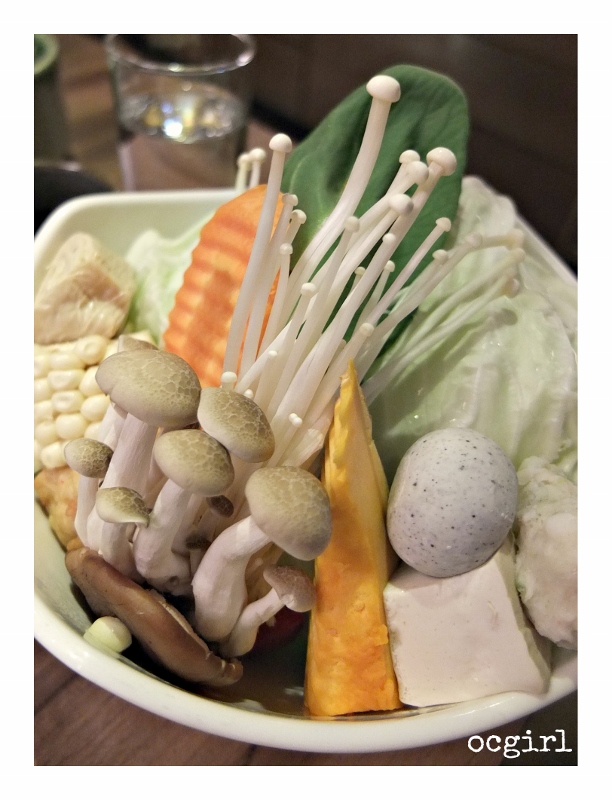 No sauce bar here, the restaurant brought over a pre-mixed dipping sauce.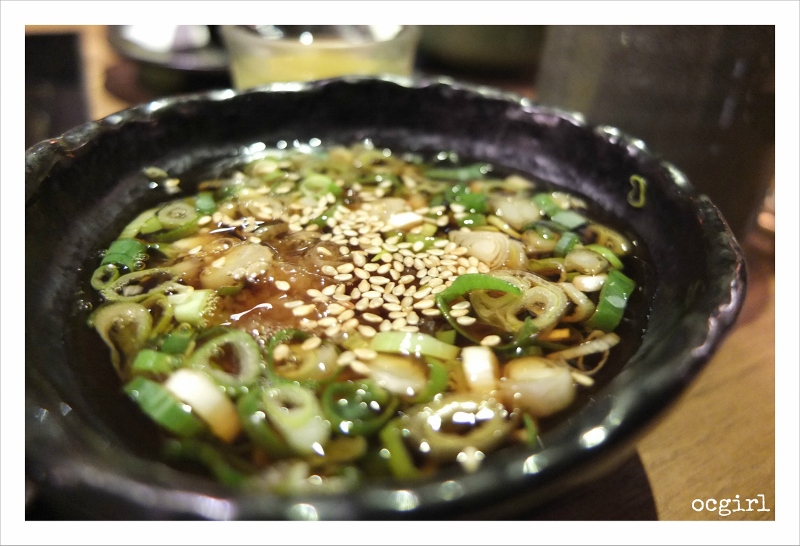 Sides that came with the hot pot, fancy but I couldn't recall the taste.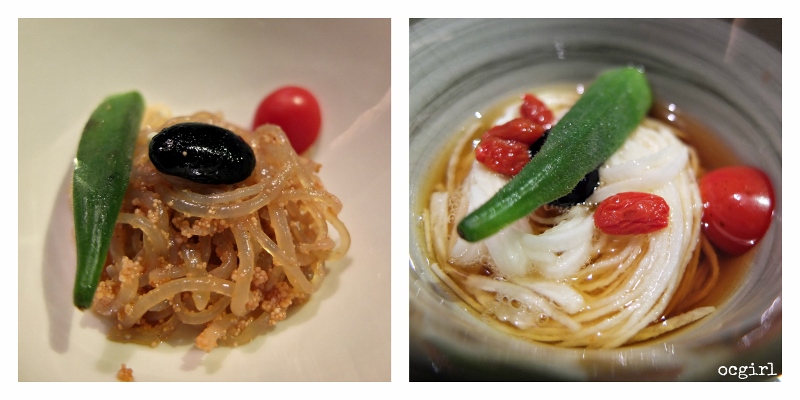 Other than these two I mentioned, hot pot restaurants are everywhere. At the minimum you should be able to find at least one in any department store food court (such as the food court in Taipei 101), or ask the hotel receptionist for recommendations. So next time you are in Taiwan, and want something other than night market food and Din Tai Fung, try some hot pot!
For more on Taiwanese food:
[Taiwan] Top 5 Must Eats
[Taiwan] Ningxia Night Market
[Taiwan] Ximen Red House 西門紅樓 + Ya Rou Bian 鴨肉扁