Being a girl I can pretty much shop for clothes anywhere and everywhere.
So the question "where do you shop in Taipei" is kind of difficult to answer…. But I'll share a few of the main shopping areas in Taipei:
1. Ximen 西門町
Back in my younger days

I like to shop at Ximen. Ximen is where all the cool kids hang out after school. It's got all the latest street style and cutesie stuff. In other words, it is Taipei's version of Harajuku in Tokyo.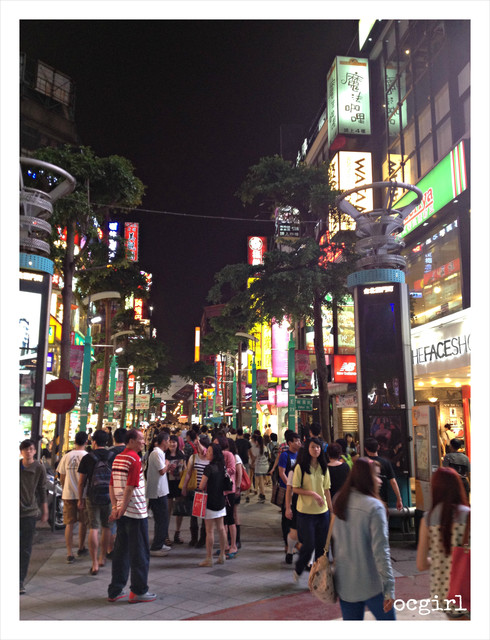 I still go to Ximen, but now mostly for people watching. It's been harder for me to actually find clothes suitable for work.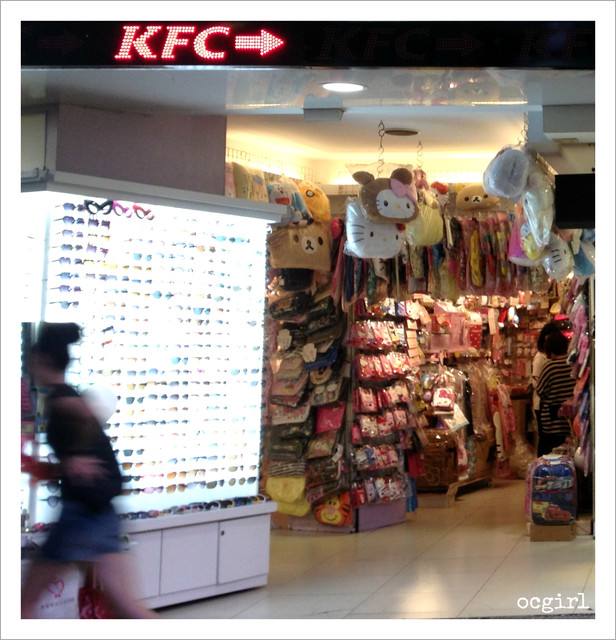 Here's the 411 for Ximen. Take MRT to Ximen Station, Exit 6 will spit you right into the pedestrian area of Ximen. The best time to go to Ximen is weekends, lot of street performance, and you might even be able to catch a glimpse of some of Taiwan's pop stars doing music promotions. If you're going on weekdays, I suggest you go after 5PM (after school), otherwise you'll find Ximen very boring.
(Map of Ximen Shopping Area)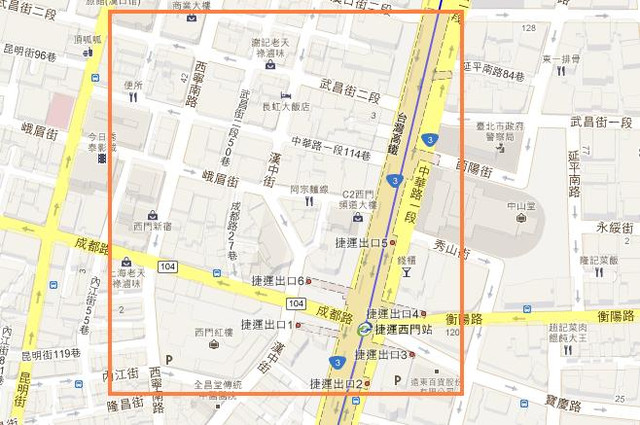 2. East Section 東區
Nowadays, I perfer shopping at what Taipei-ite calls East Section. East Section covers approximately the area between MRT Zhongxiao Fuxing Station (忠孝復興站) and Zhongxiao Dunhua (忠孝敦化站).
(Map of East Section Shopping Area)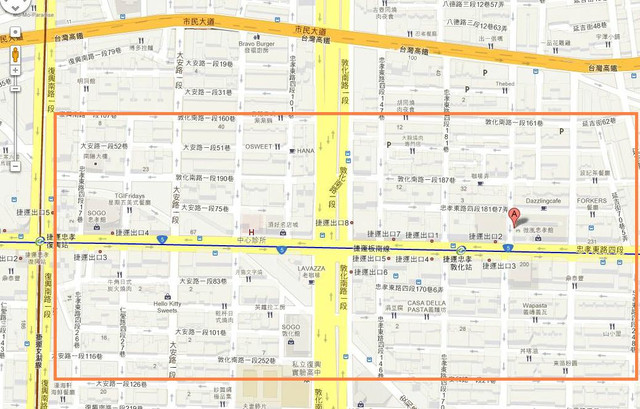 The main street is Zhongxiao East Street Section 4 and Fuxing Street. There are several big department stores such as SOGO, as well as a high-end shopping center (Breeze Center), but the real hidden gems are the little boutique shops in the alleys. Unlike Ximen, majority of the shoppers at East Section are working professionals, therefore one more professional looking fashion style.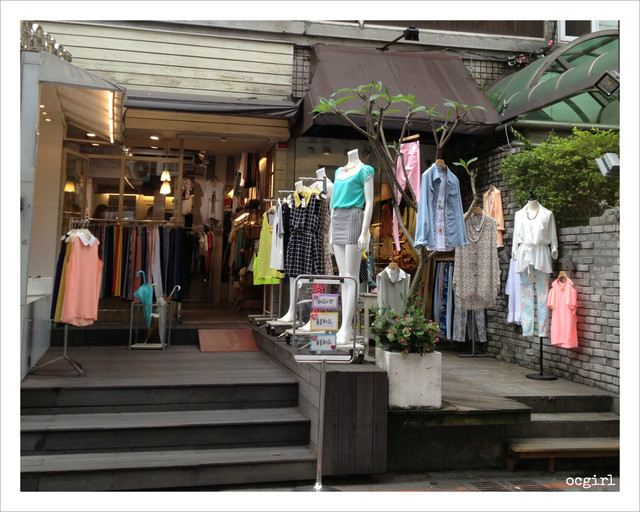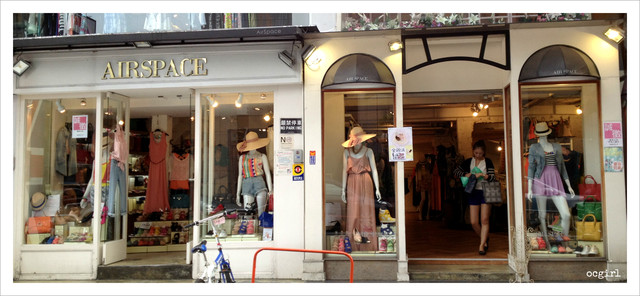 Though I must say, one thing that REALLY annoys me is the cars roaming around the alleys. Not so much the scooters, because scooters are small and usually manuvers around the pedestrians, but the ruthless Mercedes, BMW, Lexus drivers! Did I mention East Section is also one of the most expensive real estates in Taipei?
One little shop I like in East Section which I visit regularly is Vieso (https://www.facebook.com/pages/Vieso/255809617780868?fref=ts).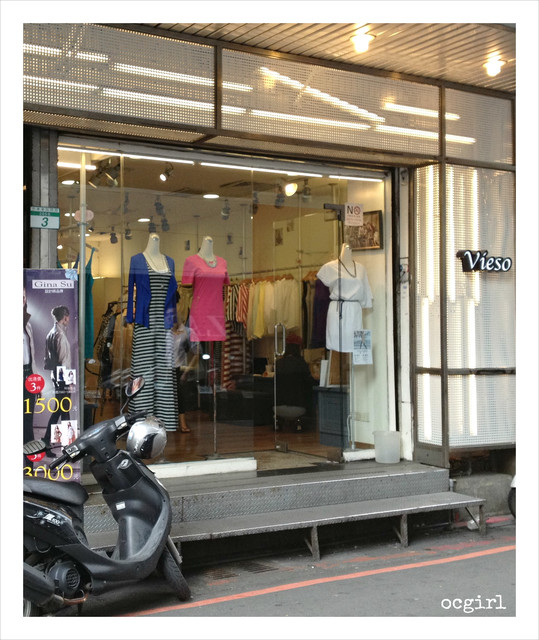 Most of Vieso's clothings are solid colors, simple but interesting cut (never go out of style!). Great fabric materials and very reasonably priced. Most of all, they are also designed by Vieso and M.I.T!!!
Their address is Zhongxiao East Rd. Sec 4. Lane 205. No. 3 in the alley between Zara and Watson (忠孝東路四段205巷3號).
3. Taipei 101 and Xinyi Place 台北101/信義計畫區
This area is known for its department stores (e.g. Mitsukoshi and Hankyu) and flagship stores for big brand names such as Chanel, Gucci, etc., I do mostly window shopping here (maybe if I win the lottery someday I can actually afford something here).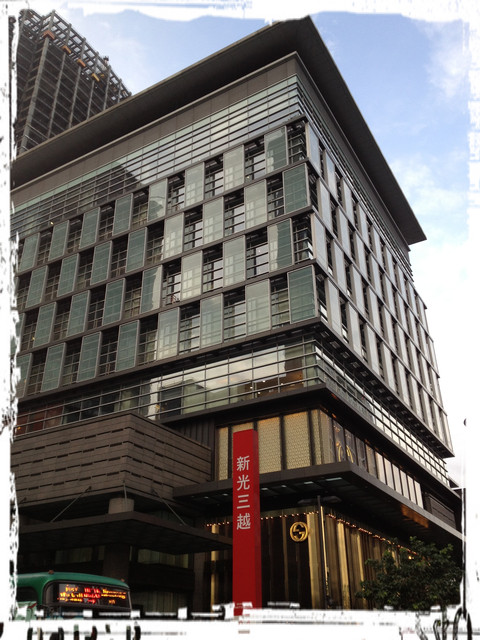 (Map of Xinyi Area. MRT City Hall Station)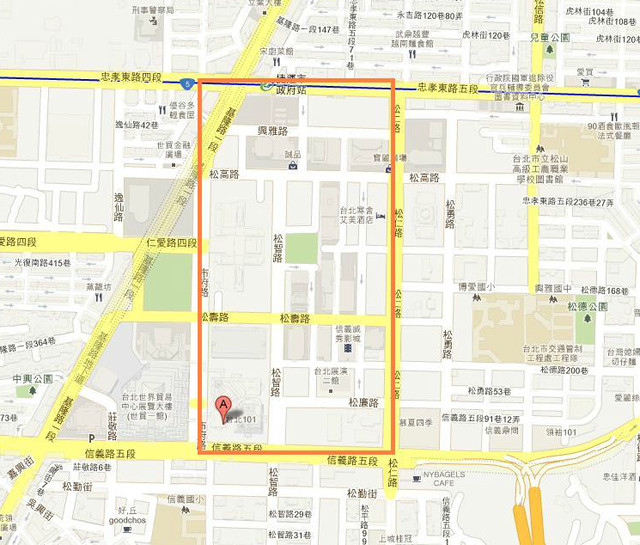 Btw, Samantha Thavasa has a huge flagship store at ATT4FUN. If you haven't heard of Samantha Thavasa, don't check it out….or… check it out but leave your credit cards at home (take it as an advise based on personal experience).
4. Wufenpu 五分埔
Wufenpu is actually a fashion wholesale district that includes a wide variety of styles including children's clothing. It is a good one stop shop for trendy and inexpensive clothing.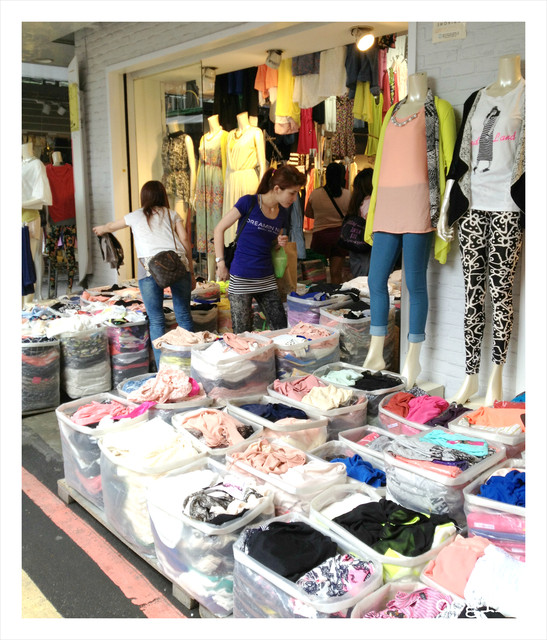 (Map of Wufenpu. MRT Houshanpi Station Exit 1)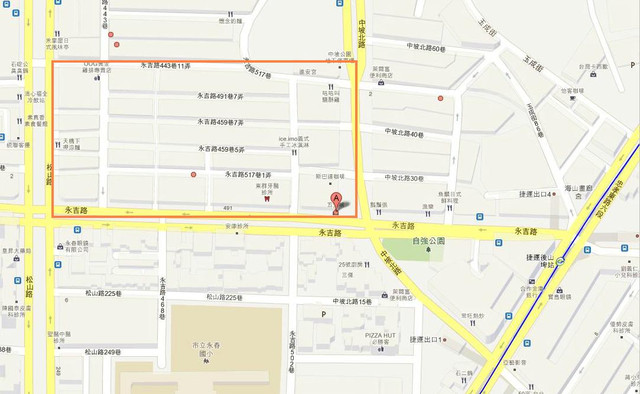 However, keep in mind, Wufenpu is a wholesale district whose main clientale are other shopkeepers that buy in large quantities and therefore not very shopper friendly. For example, you can't try on any of the clothes, the alleys are narrow, and clothes aren't necessarily nicely displayed, searching through racks and racks of clothes could be cubersome (or adventurous for some).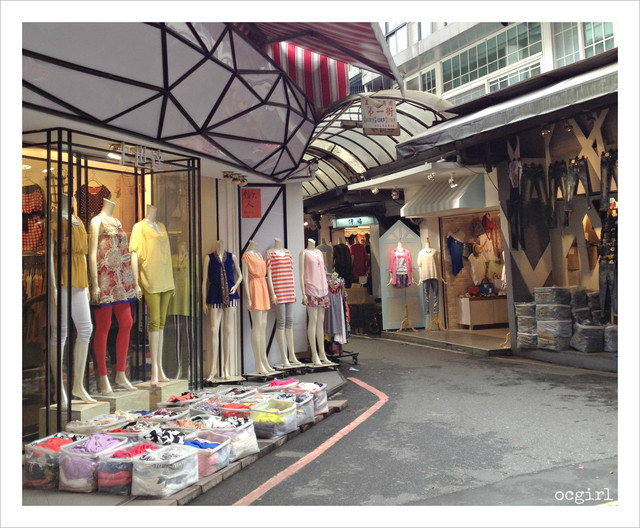 And of course, did I mention Uniqlo? It has always been my favorite store in Japan. So glad Uniqlo finally opened their locations in Taiwan two years ago!
If you are from the States, you may have heard the rumor that Uniqlo plans on opening over 200 stores in the U.S. in the next few years. However, having been to the New York Flagship store a few years ago, I find the U.S Uniqlo to have different sizes from the Uniqlo in Asia. Being a petite Asian girl, I had trouble finding items that fit me well in the U.S Uniqlo. Uniqlo has many locations in Taipei, check out their homepage for store locations http://www.uniqlo.com/tw/