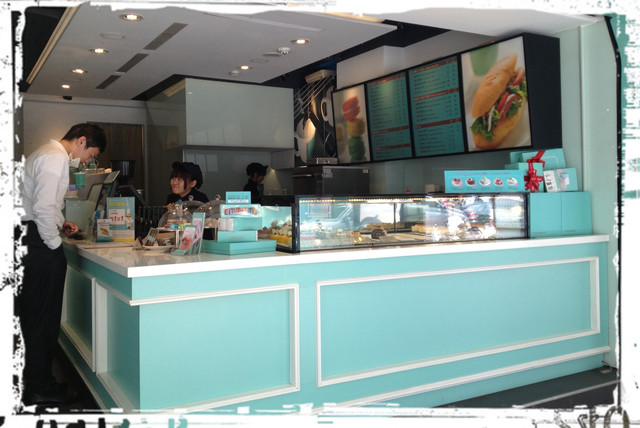 Yesterday I checked out this new coffee shop nearby my parent's house, called Famonn Cafe (曼咖啡)
This cute little coffee shop is decorated entirely in Tiffany blue
What's a way to lure female customers in!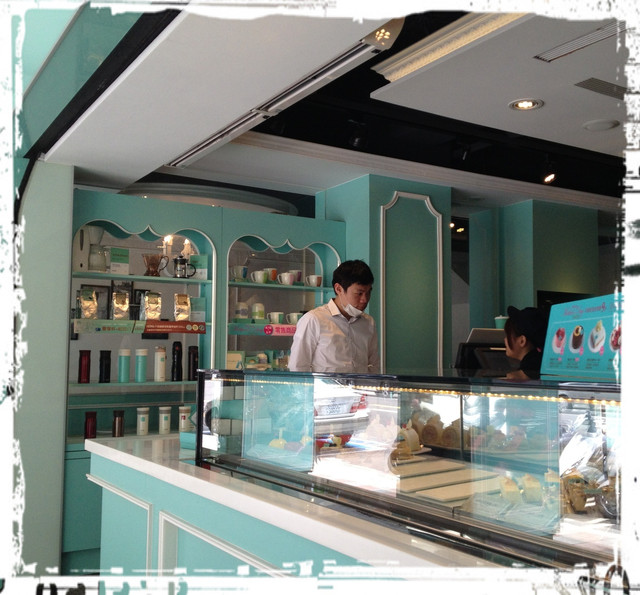 According to my dad, this place is filled with high school students during the evening and weekends as a "study place"
But on a Monday morning, it's pretty empty and conducive to some nice reading.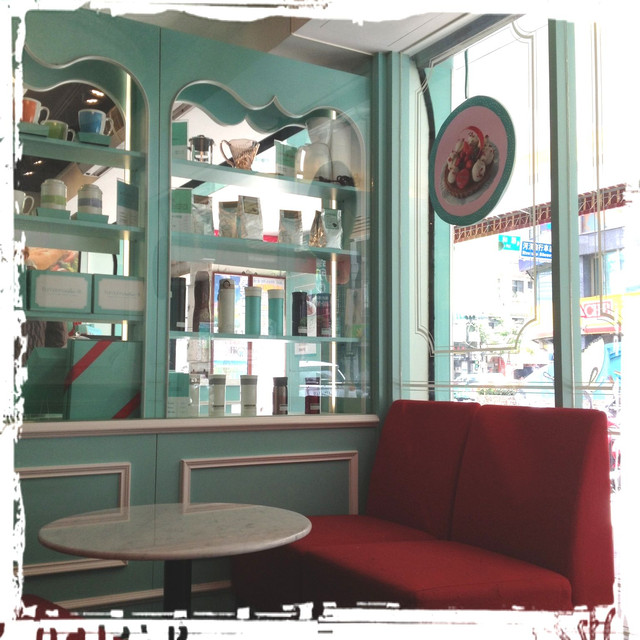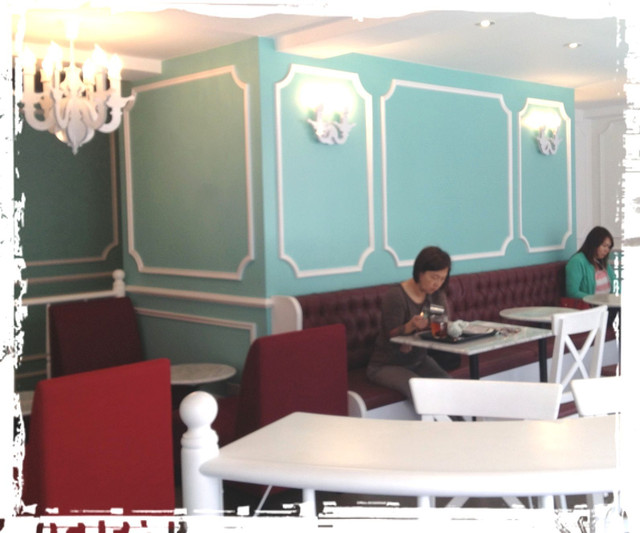 I ordered a medium Rose Latte and a Orange Cheesecake
I don't really like the Rose Latte, rose and espresso don't seem to be a good match.
The Orange Cheesecake however, was pretty light.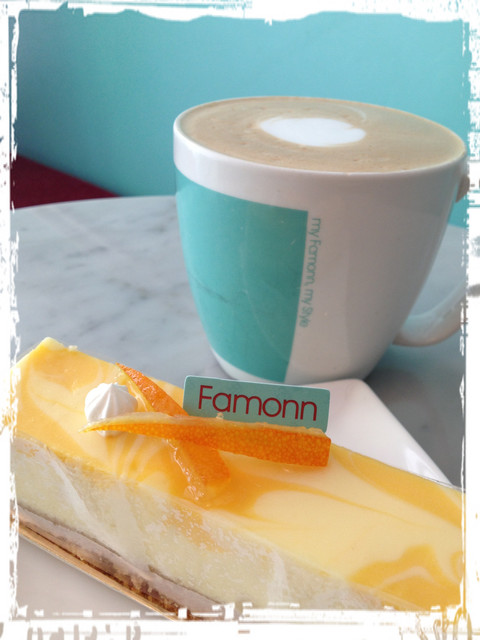 Perhaps the best part about Famonn Cafe is that its slightly cheaper than Starbucks. My tall Rose Latte was NT$85, whereas a tall vanilla latte in Taiwan cost more than NT$100 (?)
Ironically, there is one Starbucks right across the street.
Well, I am all for spending a little less money for the same coffee!
Oh and here's their glass display of desserts~~~
Mmmm~ which one should I get next time?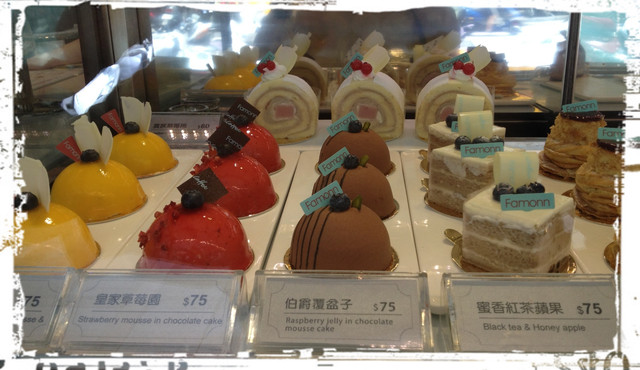 For lunch, I grabbed some Pecking Ducks to go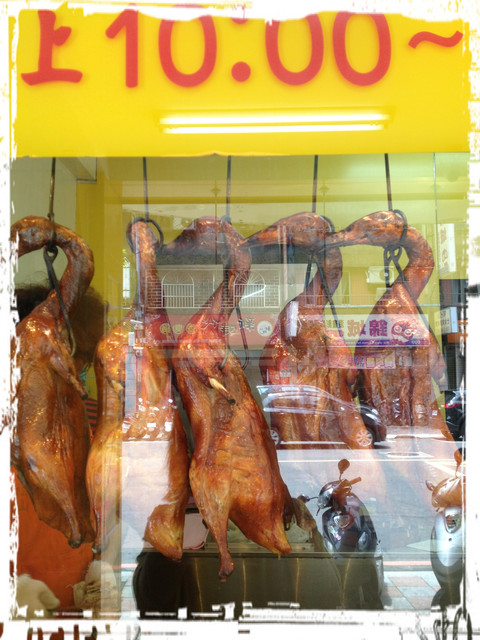 Actually, I don't know if I should call these Peking Ducks, I felt like no Beijing-ese would agree this is anything close to their version of the ducks. However, these Taiwanese imitations are pretty cheap. NT$260 for a half duck is enough for myself and my parents.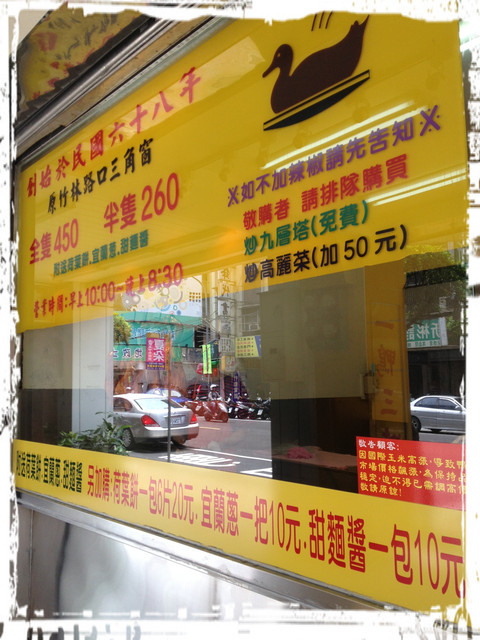 So what is this Taiwanese imitation Peking Duck?
The skin's not crispy, and there more meat than there are skins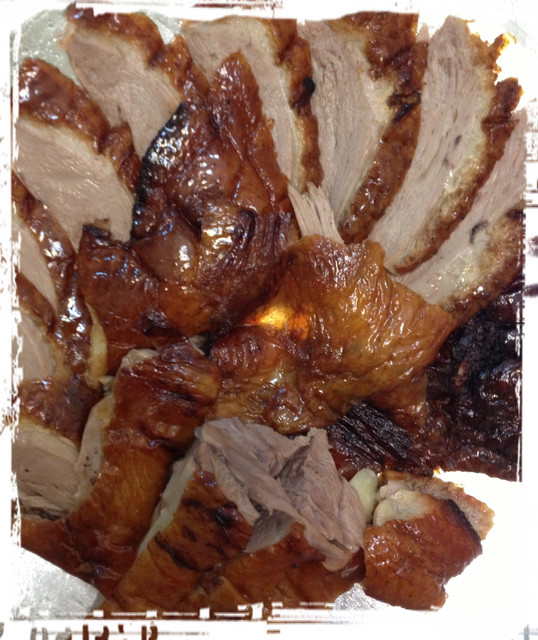 The rest of the duck is chopped up and stir fried with chili and basil.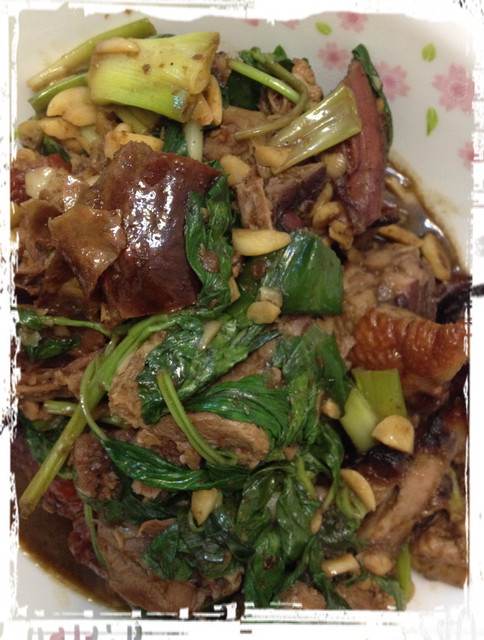 Still pretty tasty.