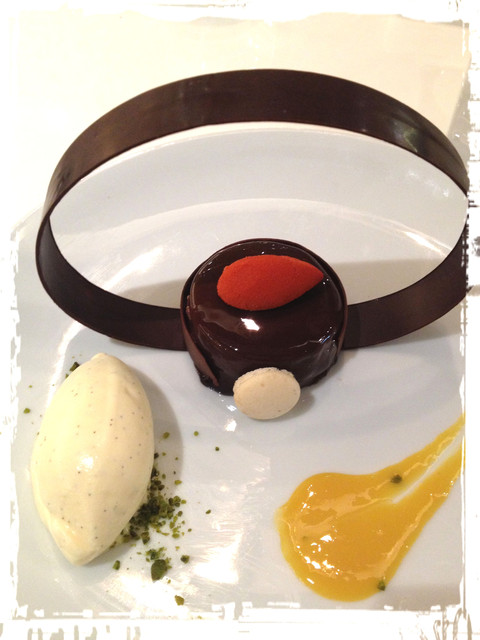 Yesterday was my dad's birthday. Happy Birthday!!!!
So of course, happy birthday dinner for my dad.
Dinner was at one of my family's favorite Chinese restaurants, Hu Yuan Shanghai Dumpling (滬園上海湯包館).
http://www.huyuan168.com.tw/ (The English link doesn't work….)
I've actually written about this place once already, but in chinese, so here's the English version (Previous post in Chinese –> http://ocgirl.net/taiwan-%E6%BB%AC%E5%9C%92%E4%B8%8A%E6%B5%B7%E6%B9%AF%E5%8C%85%E9%A4%A8/).
Hu Yuan is at the trendiest area of Taipei, Xinyi Place, A4, top floor.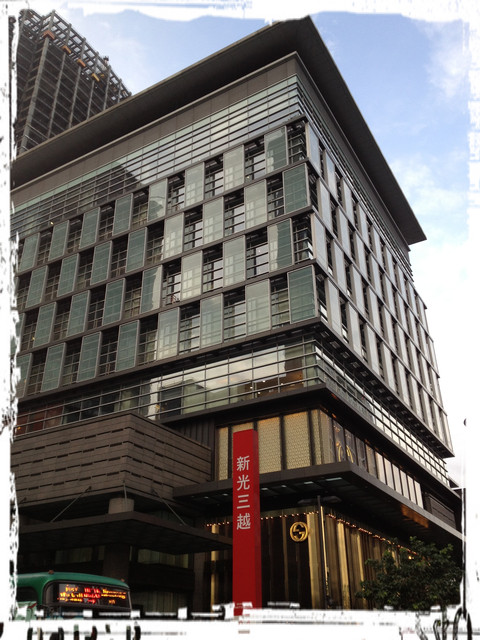 Although Hu Yuan claims to be a Shanghai restaurant, based on my discussions with some of my mainland Chinese coworkers, none of the dishes I named are authentic Shanghai cuisine. So I am going to guess that just like the Taiwanese Peking Duck, maybe this restaurant also made their own Taiwanese adaptation of Shanghainese food.
Hu Yuan is known for its Xiao Long Bao (小籠包). However, these three are my family's favorite dishes, we seem to order the exact same items every single time.
Three Flavored Crab Meat Egg Tofu (三鮮蟹蛋豆腐)
This is THE dish I come to this restaurant for. I haven't seen it at any where else yet.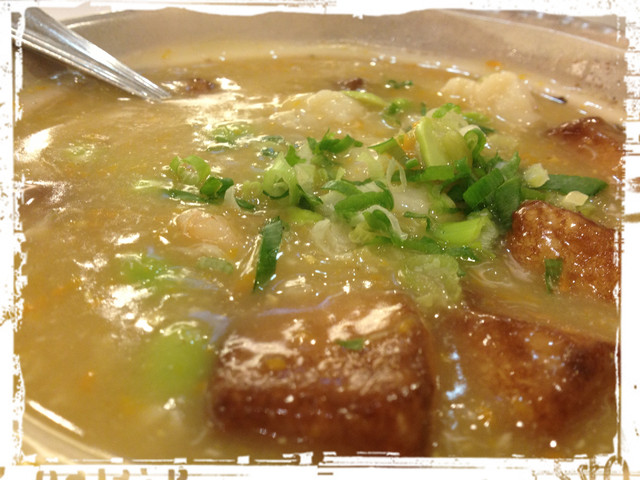 Leek Eel (韭黃鱔糊)
I don't know if eel is the right word for the fish in this dish. Close enough. .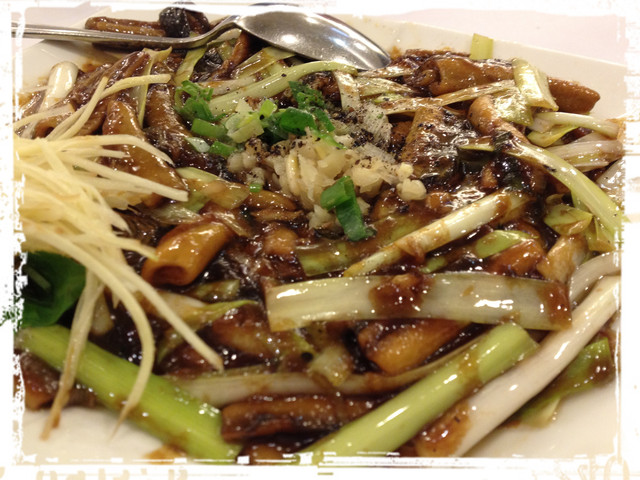 Fried Soy Bean Cod 豆酥鱈魚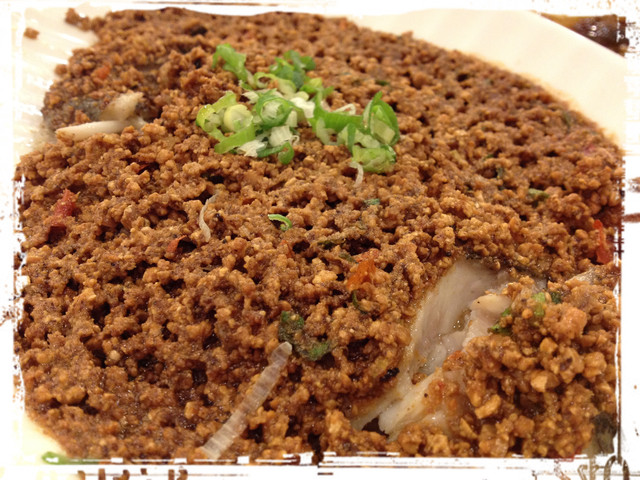 My only complaint about this restaurant is their service. The waitresses aren't very polite. They should try learn something from their competitor Ding Tai Feng.
Remember to order rice to go with these dishes. All three dishes are fairly heavy, and that's what makes them go so well with rice. I can easily gulp down two bowls of rice with these dishes!!
Well, this is not it for my dad's birthday dinner. After dinner we moved on to the second floor of A4 for Pierre Marcolini (瑪歌尼尼).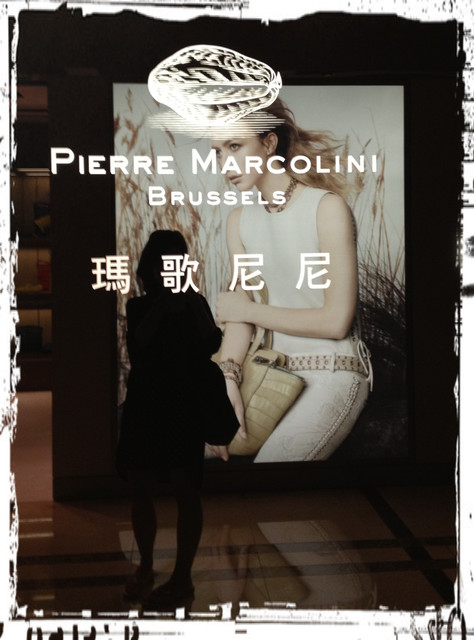 They call this place a "Chocolate Salon". What a fancy name. And indeed the setting is very contemporary and yet relaxing.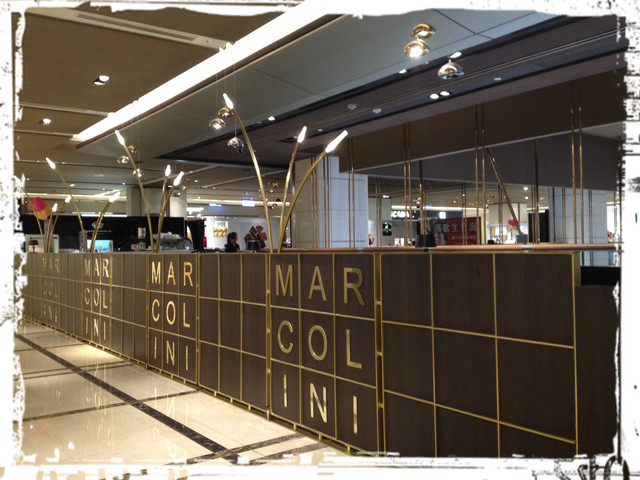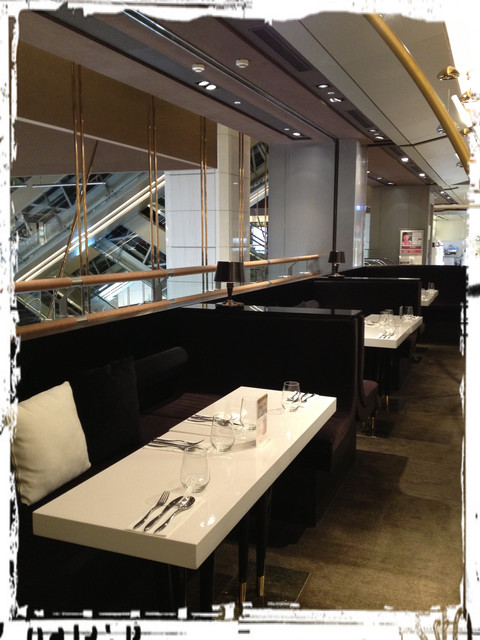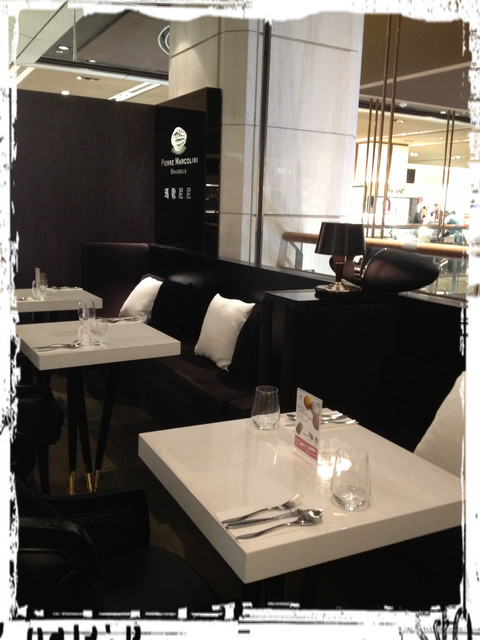 I have never heard of Pierre Marcolini before this trip. Apparently he is one of the most famous chocolatiers in the world, and at one time held the title of World Champion of Pastry!
Pierre Marcolini has no store in the U.S. So if you are into chocolate, definitely check it out if you're visiting Taiwan!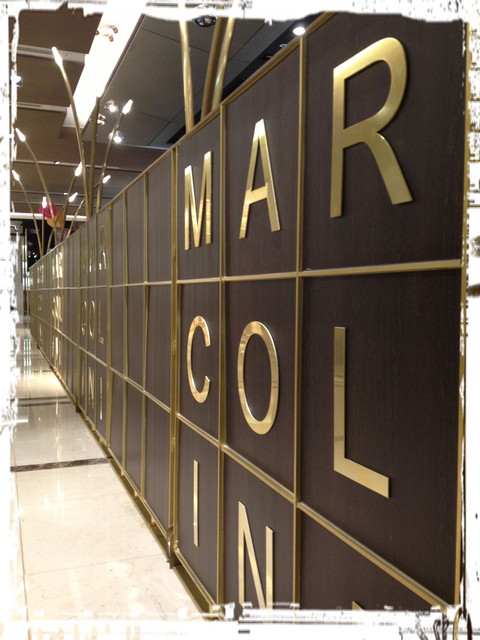 I so regretted not having my Fujifilm X10 camera with me! I don't think these pictures I took really do its justice. (For the last few days I"ve been using just my iphone because its lighter, and less conspicuous when I take pictures of random people….)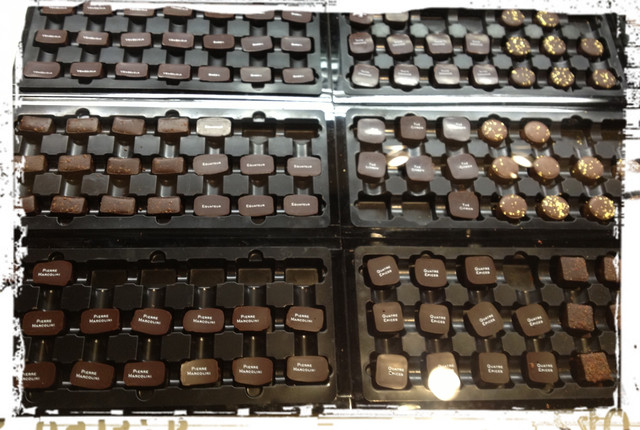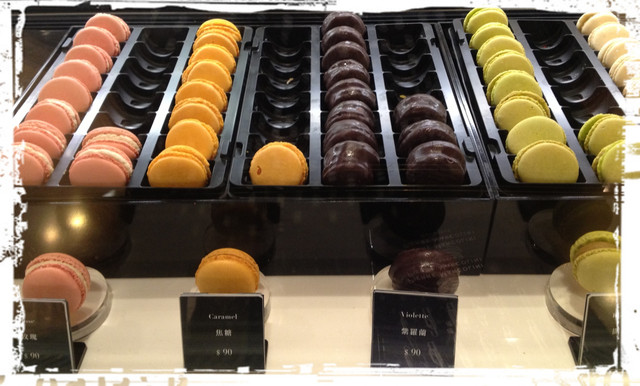 I ordered the dessert that won Pierre Maroclini the title of World Champion of Pastry, L'Envol (飛旋).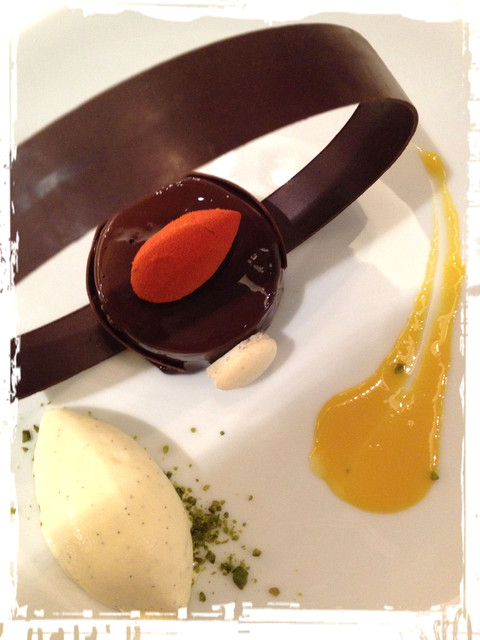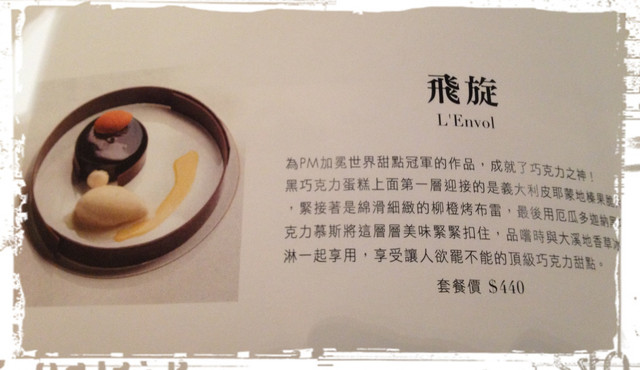 The setting is definitely a piece of art!! Honestly I'm not a chocolate connoisseur, the chocolate is definitely good, but I can't tell you how it compares with Godiva. My dad says the chocolate here is THE BEST he's ever had.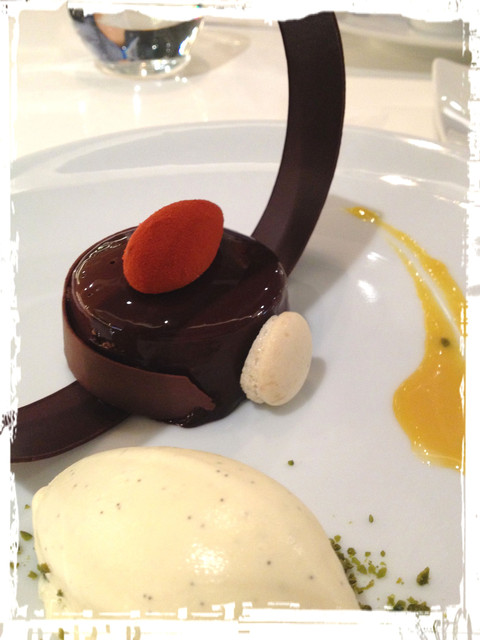 I do know though, that ice cream is absolutely amazing! Why can't it be a bigger scoop?
This dish comes with a drink. The waitress recommanded DeCoCo (蒂可可). I've never heard of this before either, turns out it is a type of tea with chocolate aroma. Because the tea is not sweet, it is a perfect match with the dessert. By the way, there's definitely enough tea to shared with one other person or two. The waitress offers to add more hot water as well. So definitely a good drink to get.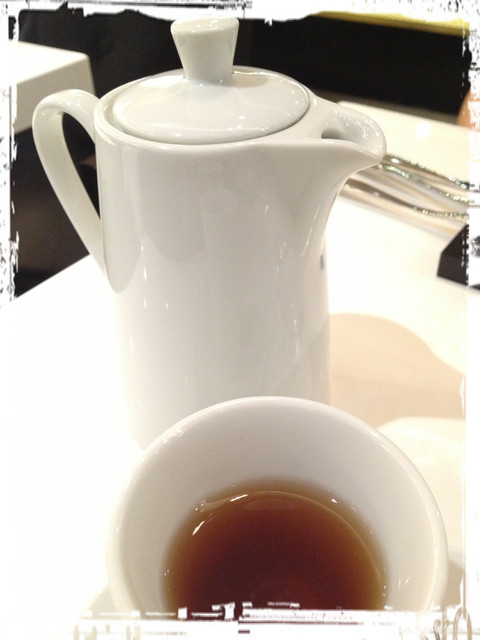 My dad ordered 3 items. That's right, JUST FOR HIMSELF! I wonder where my sweet tooth comes from.
Mousse Cafe (阿拉比卡)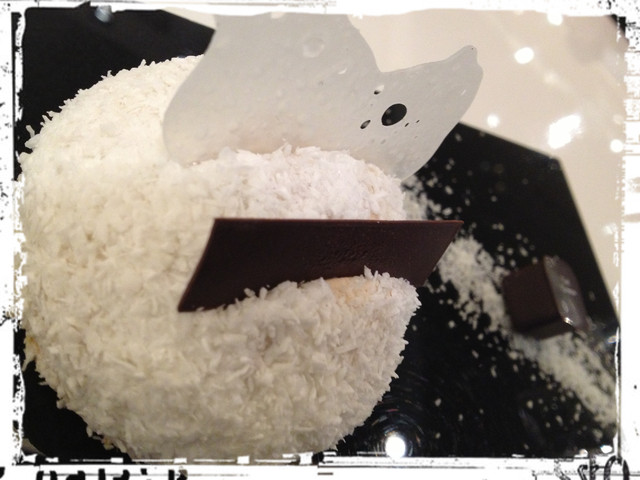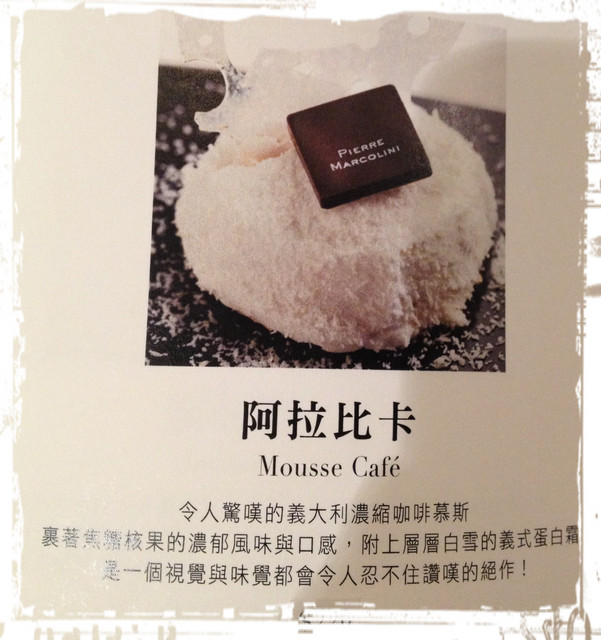 Vanilla Eclair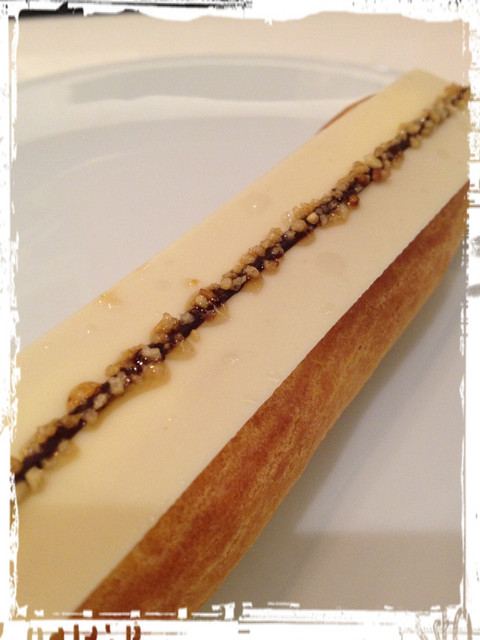 and finally Hot Chocolate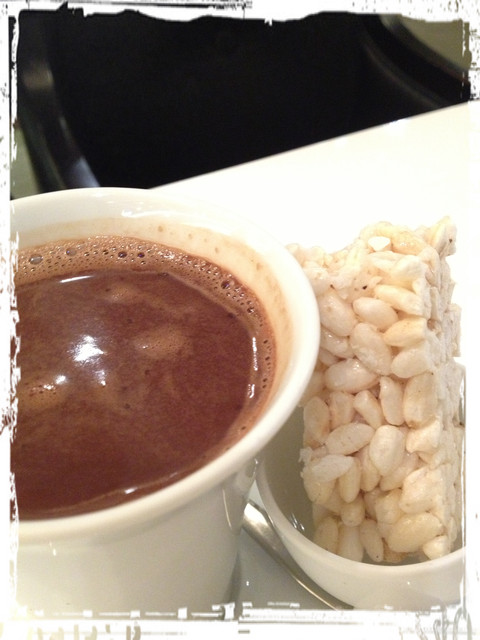 My mom doesn't like chocolate, so she ordered Strawberry Napolean (sorry this one I don't remember the actual name).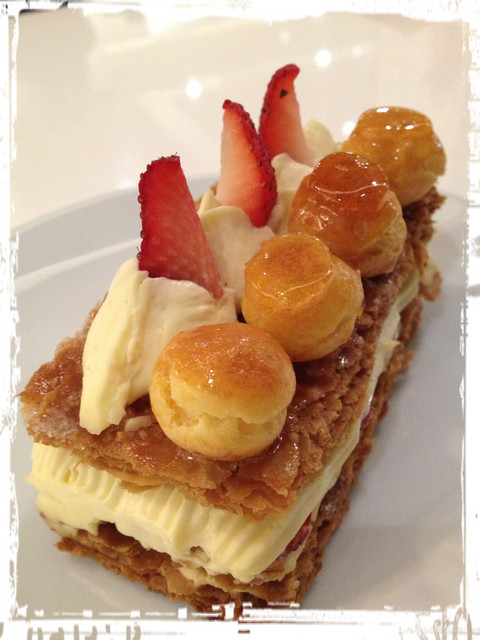 Total damage for this dessert feast? ~NT$1500
My dad was a very happy man.
Finally, some shots of Taipei 101 in front of A4.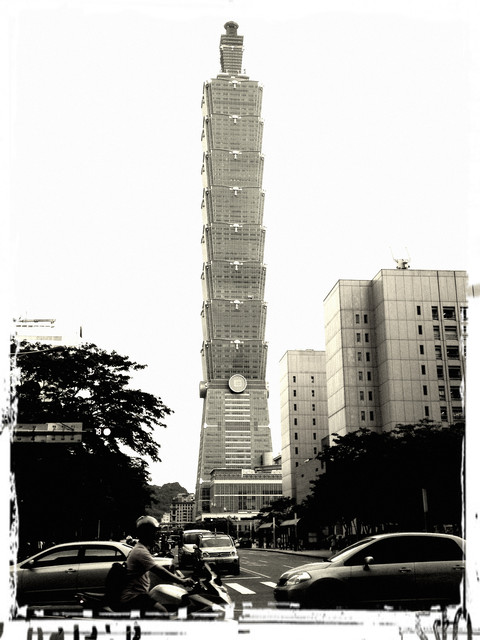 And another one from the terrace.