I've been looking for a new bag for awhile (a girl never has enough bags…).
I have very specific requirements, because it is going to be my travel bag, it needs to be:
1) Light weight
2) Waterproof material
3) Small and easy to carry but big enough to fit a camera, a guide book, cosmetic bag, cell phone, and Topher (for those that don't know who Topher is, check out this video at http://youtu.be/_t63E1bd1GY ).
4) Have a side pocket for water bottle (i don't like putting water bottle and camera together for the fear that water might leak out)
5) Some other side pockets for easy access to coins or train tickets
6) Neutral color so that it doesn't clash with whatever clothes I wear
7) A sturdy wide strap so my shoulder doesn't hurt after a long day (ideally padded shoulder)
8) An adjustable strap for both cross body and shoulder bag
I actually currently have a Lesportac bag that I've been using for many years now. The bag has gone with me to many places, and for the most part met my requirements (except for #1, #3 and #7). However, it's been showing some wear and tear, hence the reason why I'm looking for a replacement..
Almost every time I go to a mall, I'd keep my peepers open for a suitable bag . But none available. Of course, if I couldn't find a better one, I might of just get another Lesportsac.
Anyway, the other day at Hankyu Department Store, I again kept an eye open for a suitable bag. And I think I finally found one! Pricing was slightly higher than I budgeted, but within acceptable range considering the quality of the bag. The brand is SATANA. At first I thought it might be a Japanese brand because it was among other Japanese brand bags, and the bag seemed well made. I didn't buy the bag then, I went home and did some research.
Turned out SATANA is a Taiwanese brand!
It is designed AND manufactured here in Taiwan.
SATANA
https://www.facebook.com/satana.2004
I went back and bought it the next day. Here it is.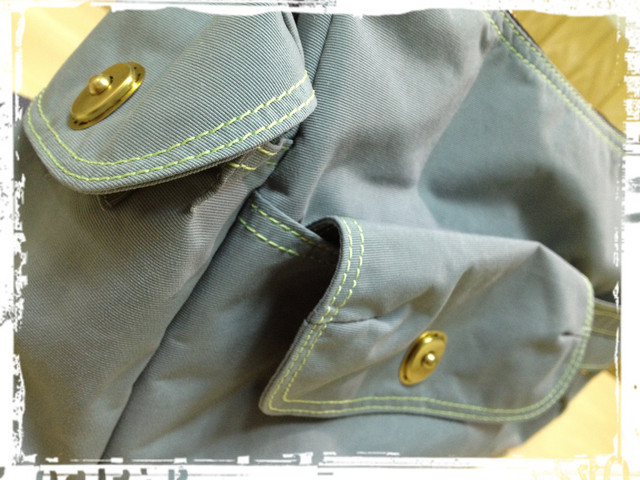 This bag is out of SATANA's Soldier collection S1300.
http://www.satana.com.tw/2_collection_soldier.html
Real leather…
Zippers zips smoothly and seems sturdy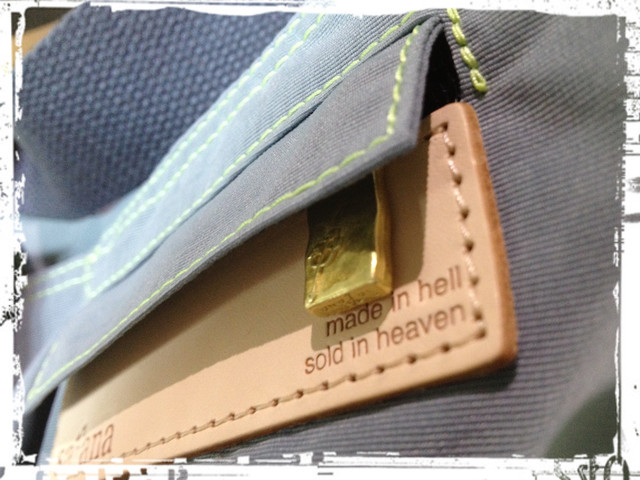 The side pocket actually doesn't fit in a water bottle (more like a cell phone), but the front pocket is wide and deep enough for one.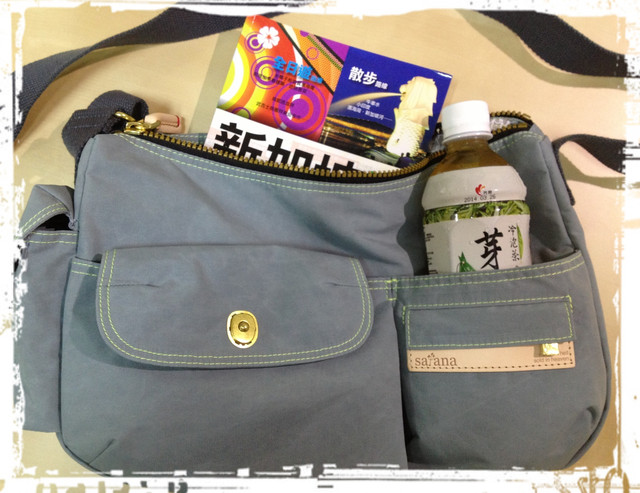 Lined inside.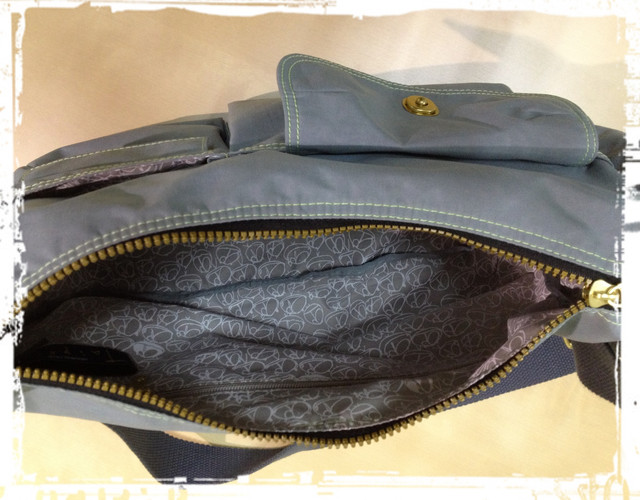 Side-by-side comparison with my Lesportsac. Slightly bigger and wider/thicker strap.
So this brings to the subject of me having noticed more and more impressive Taiwanese brands on the market lately, thought this is a good chance to share a few of them:
Guan Fu Hao 廣富號
All the Guan Fu Hao bags are handmade in Tainan, and only of cotton canvas. I came across these bags at Eslite Bookstore (Xinyi Store, 3rd floor), and really liked the nostalgic and simplistic look of the bags. They have amazing quality, especially the sewing work. I really think the craftmanship for these bags is on par with Japanese brands such as Porter.
((All pictures taken from Guan Fu Hao website)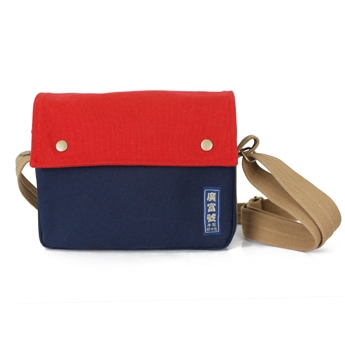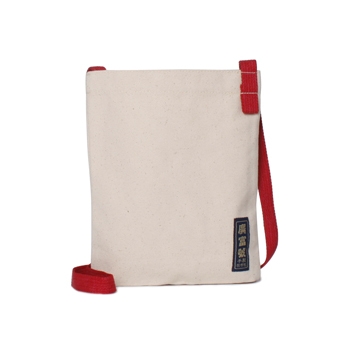 Unfortunately, Guan Fu Hao only has stores in Tainan, and Eslite carries only the smaller items (good souvenir choice).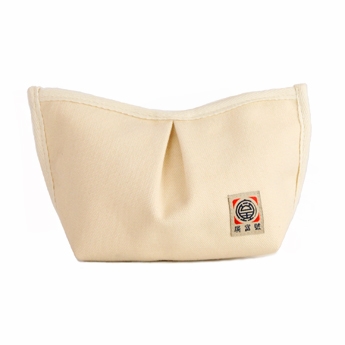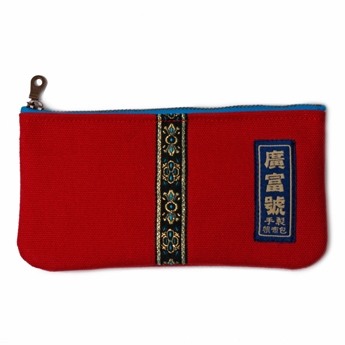 The only other place to buy the bags are online. I''ve been eyeing this particular yellow one but it's all sold out 🙁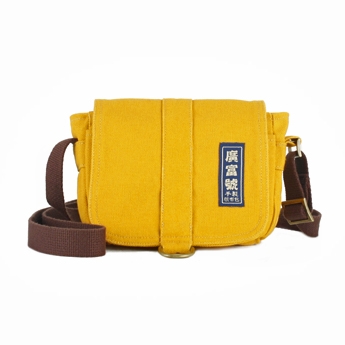 Amore Daniel
https://www.facebook.com/loveAmoreDaniel
(All pictures taken from Amore Daniel facebook page)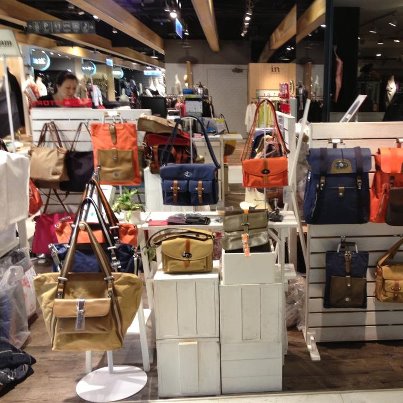 The bag that caught my eye was this one. I saw it at Eslite Bookstore DuangHua store B1 Floor), I think they have another stall at Eslite Ximen store as well. The sales person assured me all their bags are designed and made in Taiwan. The canvas material and craftmanship both demonstrated high quality.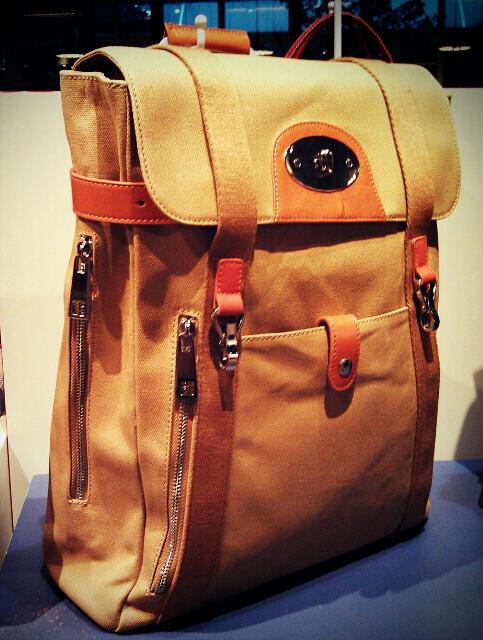 It's a convertible backpack. A coworker of mine has a similar bag that he travels with. I thought it was really cool. I would totally get it if I were a guy.
This camera bag has a similar look to the yellow Guan Fu Hao bag I mentioned above.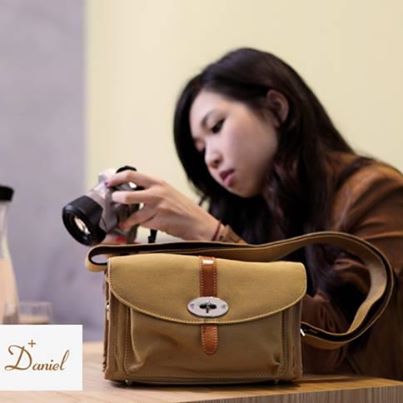 Unfortunately, both Amore Daniel's website and facebook aren't very informative. I hope they can improve on this.
Eslite Bookstore Design 誠品設計
http://www.eslite.com/Eslite_design/ed_productlist.aspx?list=43479&menu=0
In case you haven't notice yet, Eslite Bookstore is one of my favorite places in Taiwan. It is isn't just a bookstore, but also carries well-designed stationaries from all over the world, including some of their own designs, including canvas bags. They're also made in Taiwan, but with synthetic leather instead of real leather, however, they are cheaper.
(Picture taken from Eslite website)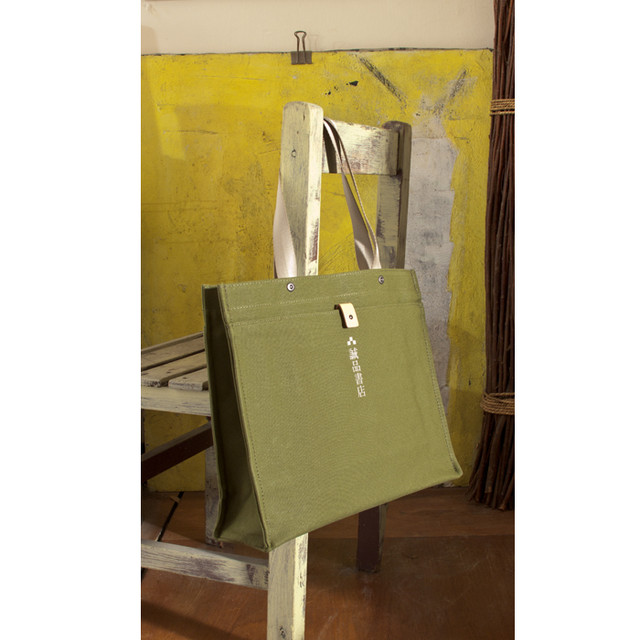 *****
So these are just a few brands I noticed. Surely there are others out there that I'm not aware of. If you know of a good M.I.T product, let me know!
Some of you may wonder….what's with the canvas material? This is because Taiwan has a large cotton canvas export industry to U.S. and Europe. At one time, Taiwan also had a large clothing/shoe OEM industry (i.e. mass manufacturers for foreign brands). However, with the cheaper labor rate in China, many of these traditional jobs are lost. More and more Taiwanese designers feel that they have the social responsibility to not only keep those handcraft expertise local but take it to the next level, by combining them with quality materials with original Taiwanese design.