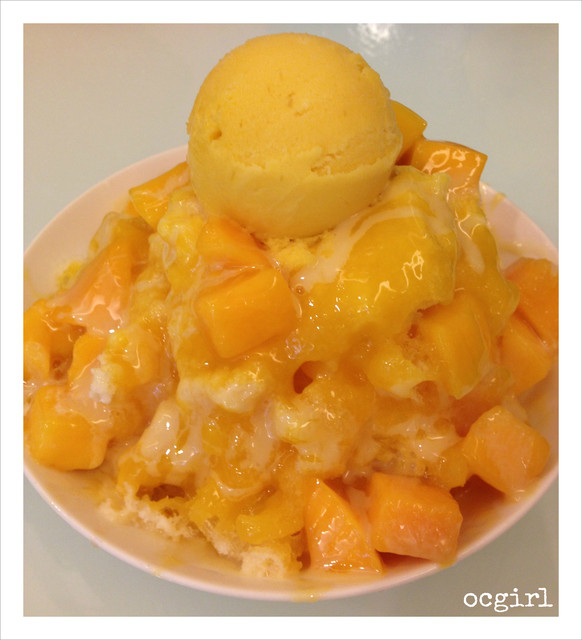 If you're planning on a trip to Taiwan, chances are this is your food list:
– Ding Tai Feng
– Night Markets
– Mango Shave Ice
So today's post tackles the last one.
What is so good about Taiwan's mango shave ice?
and where should you go to find the best one?
1. Ice Monster
台北市忠孝東路四段297號
No.297, Sec. 4, Zhongxiao E. Rd. Taipei, Taiwan
http://www.ice-monster.com/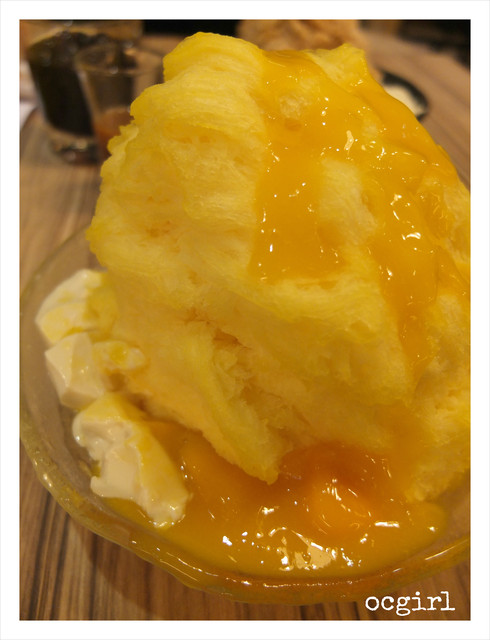 Ice Monster is THE place that the famous Taiwan mango shave ice was born some 15-20 years ago.
It's popularity among tourists was next to Ding Tai Feng.
Because of its original location (5 minute walk from the original Ding Tai Feng), it was a ritual for any tourist to go to Ding Tai Feng for soup dumpings and then Ice Monster for dessert.
BUT, a few years ago, the couple that owned Ice Monster got divorced. Ice Monster closed unexpectedly.
(here's the old post on the original Ice Monster http://ocgirl.net/taiwan-a-tribute-to-ice-monster/)
The divorce was ugly, the media followed the divorce news for a while. Rumor had it that the wife was the real chef behind all the tasty shave ice, without her, Ice Monster can't reopen, but the husband owns the brand name…. Some news said the husband is going to marry his mistress in China and will take Ice Monster to China instead.
No way can this Taiwanese delicacy go anywhere else!!! Everyone waited anxiously, but year after year, there was no sign of Ice Monster reopening.
On my trip to Taiwan this year, my friend Vivian told me Ice Monster has reopened.
REALLY?
But in a different location.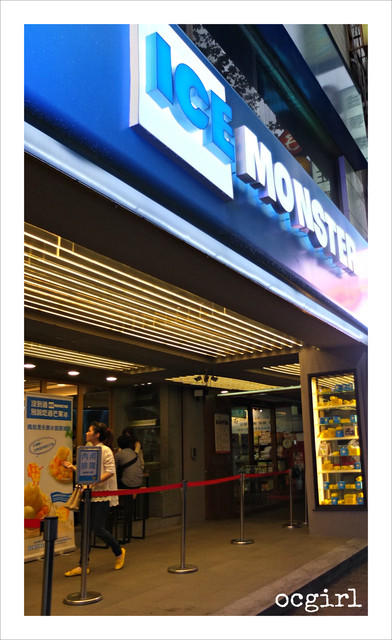 The new store is in the East Section of Taipei.
The store is bigger than the original one, so it is able to accomodate a lot more people. Even so, they seem to have long lines of people waiting on the weekends.
I couldn't wait to try out their mango shave ice to see if it is as good as it used to be. But I was told "fresh mango" shave ice was not available yet (I visited in May). The only choice was preserved mango shave ice. I felt like I got cheated by the sign outside that says "fresh mango all year round"….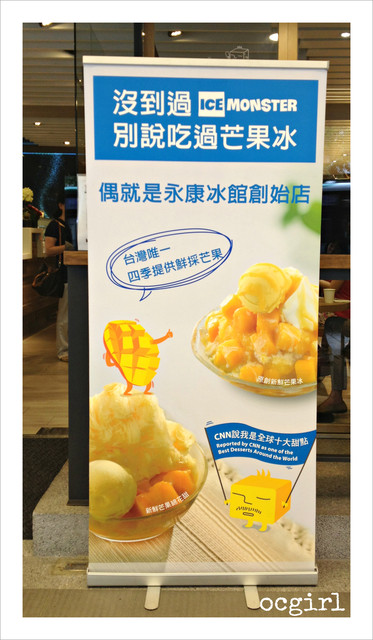 Preserved mango just don't taste the same as fresh mango. The receipe is definitely different from before. This shave ice is made of "snow ice" (milky ice) with "mango syrup" on the top. Not that it's bad, it's just different from what I anticipated.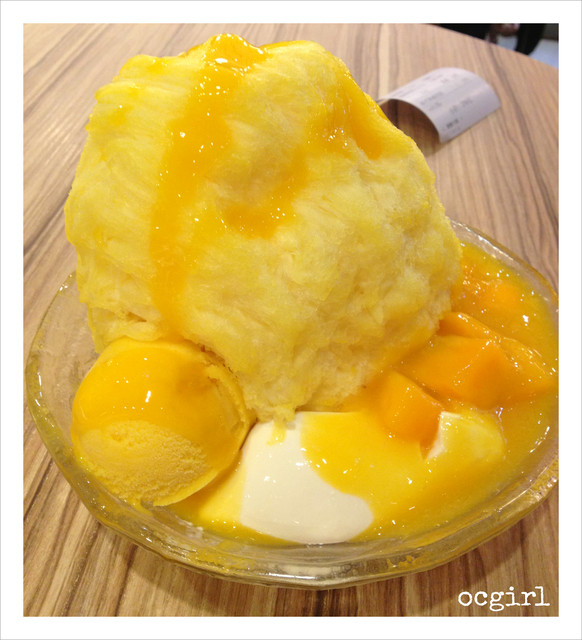 My friend Vivian recommanded their new "Boba Milk Tea Shave Ice".
This one is definitely creative. It's snow ice made of "boba milk tea", with a cup of boba on the side and caramel syrup.
If boba milk tea is your cup of tea 😉 definitely give it a try! I have not seen this one anywhere else yet.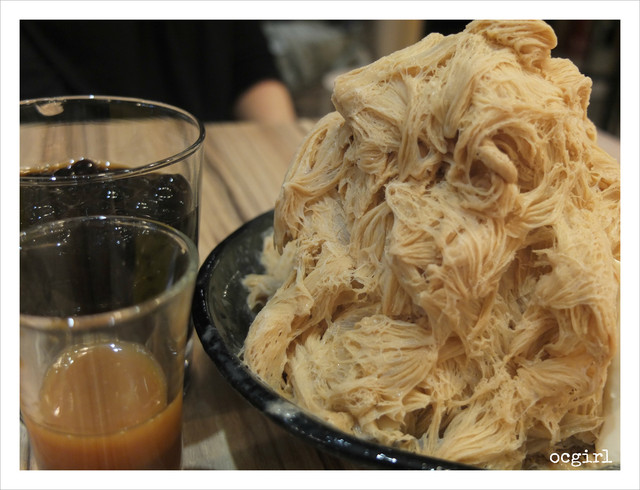 While we were waiting, we also got a sample of their fruit ice pops. That was pretty cute and refreshing~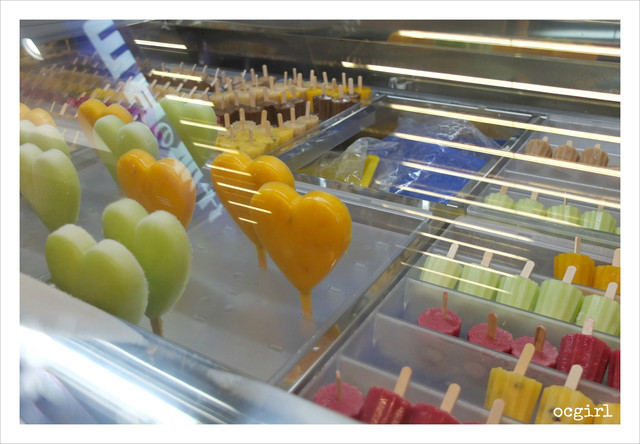 The rest of the Ice Monster menu also look very different from what it used to be.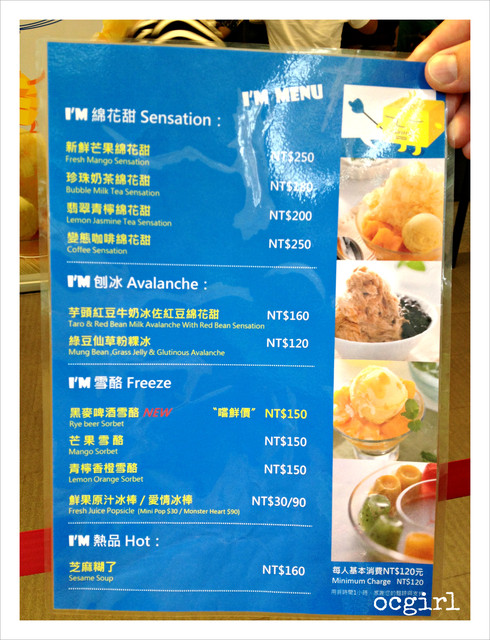 Ice Monster used to be known for its various types of fruit of the season shave ice. In the new menu, there are very few fruit shave ice. I took Chris back a second time, Chris was a huge fan of the original Ice Monster and he was disappointed that he couldn't find his favorite "strawberry, kiwi, mango shave ice".
2. Mango ChaCha
復興SOGO店
台北市大安區忠孝東路三段300號B3
SOGO Department Store (Fuxing Store)
No.300, Sec. 3, Zhongxiao E. Rd. Taipei, Taiwan
http://mangochacha.com/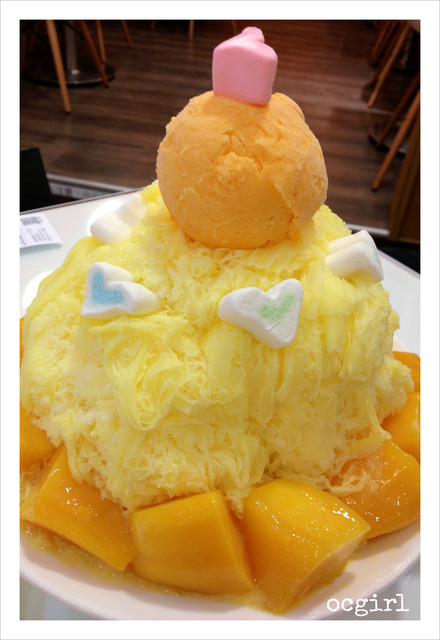 During the years that Ice Monster was absent, there was no absense of alternative. Among them, Mango ChaCha was probably one of the most successful brand.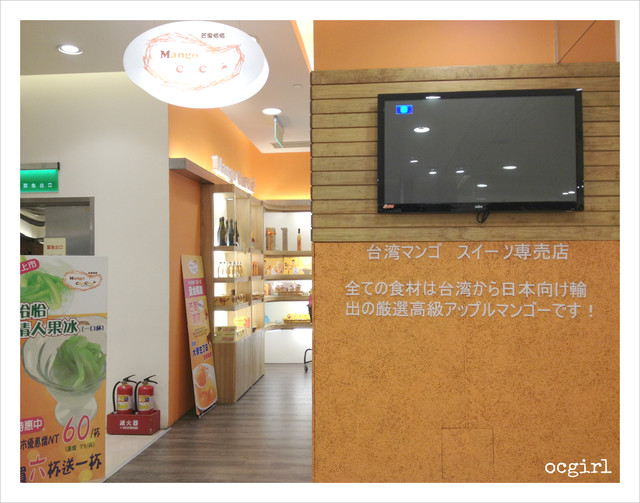 Interesting, they did not try to imitate the original Ice Monster with tons of different flavored shave ice, but instead focused on just "mango shave ice". They also seem to pride themself of using the best mango, and market to the Japanese tourists (judging by the fact that the sign in in Japanese instead of Chinese…).
Mango ChaCha have multiple locations, and seem to be still growing. I went to the one in the B2 section of SOGO . Interestingly, this SOGO also has a Ding Tai Feng.
What I loved about this place, is it actually has FRESH mango!!! They are fresh, chunky, juicy, and sweet, just the kind of mango I so longed for! So I don't know what the deal is with Ice Monster~
The portion was huge. First time I was by myself, it took me forever to finish it, and I was so stuffed for the rest of the afternoon.
Their "single" portion is definitely for two people, and their "double" portion is for 4 people!!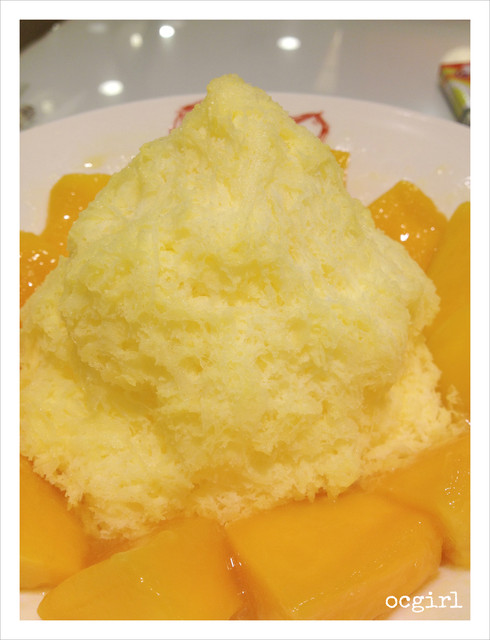 One of the unique things about Mango ChaCha is that they bring a small shaker of sea salt along with the mango shave ice. I was told adding a sprinkle of sea salt enhances the flavors of the mango. It's interesting, I tried a few pieces with sea salt, personally I still like mango's natural flavor.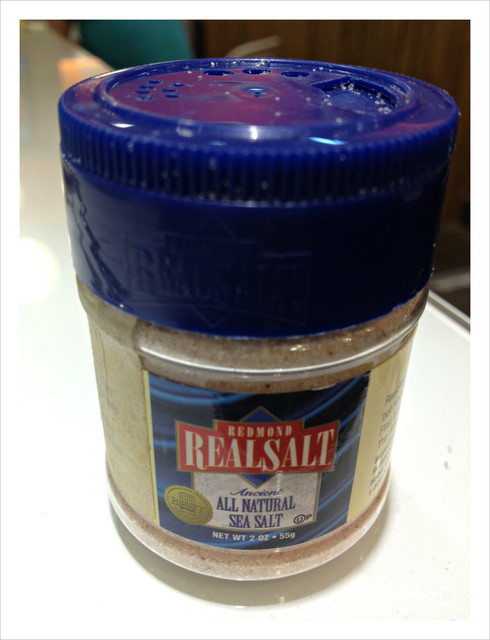 I got compliment fresh mango juice both times I was there. Not sure if that's the norm, or there was some special promotion going on.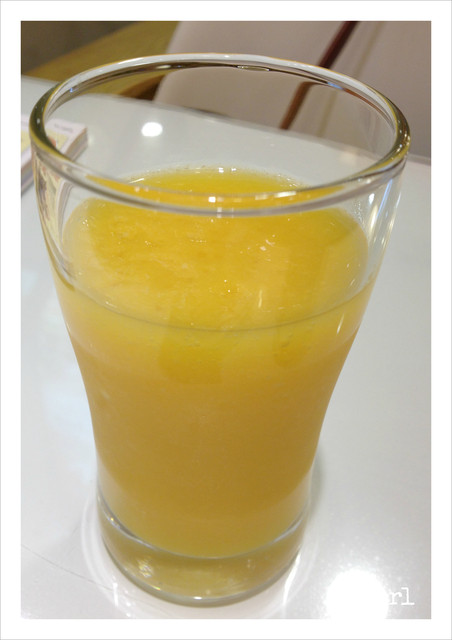 The store also carries some interesting mango products, such as this one, mango wine. I didn't buy it, I wonder if it's good.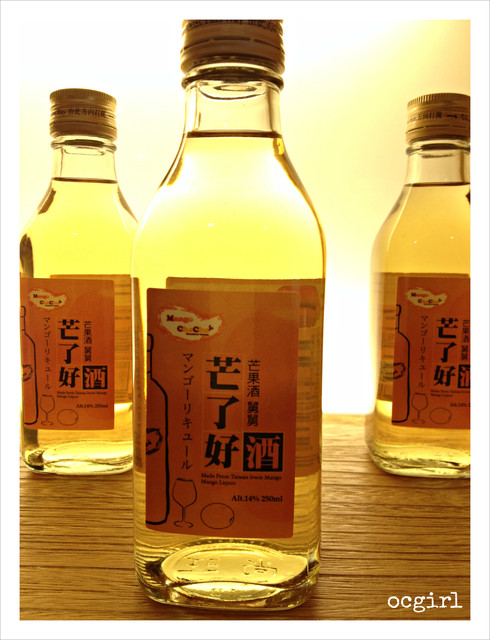 3. Mango King
台北市大安區麗水街14巷2號1F
Lane 14, No. 2 Li Sui Street. Taipei
https://www.facebook.com/pages/%E8%8A%92%E6%9E%9C%E7%9A%87%E5%B8%9D/189329947791096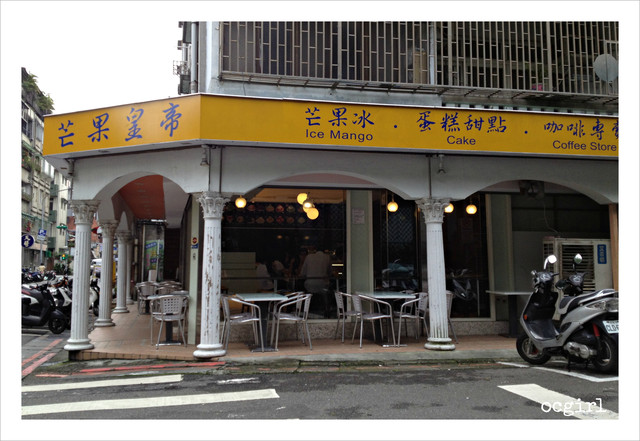 My parents told me the best mango shave ice they found after Ice Monster closed is this one, King Mango.
King Mango is in the same area as the original Ice Monster, so not too far from the original Ding Tai Feng. However, it's in a side alley where there's not a whole lot of foot traffic. If it wasn't for my mom, I'd probably never know about this place.
Of the three mango shave ice places, this one is probably the least well known, but in my opinion, the closest to the original Ice Monster mango shave ice. They also use fresh mango, and as you can probably see, it has even more mango than Mango ChaCha!!
The other thing I like about it is that they use regular shave ice + brown sugar + condensed milk, instead of "snow ice". By the way, this is #1 on their menu.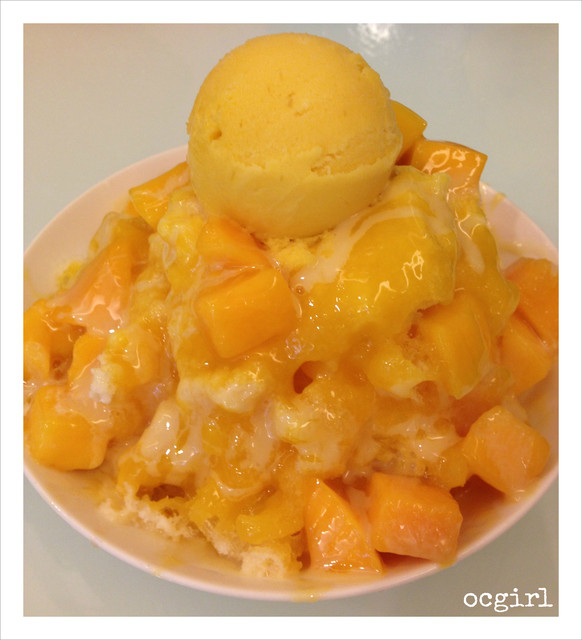 Here are the rest of the menu. During mango off-season, there are other types of shave ice.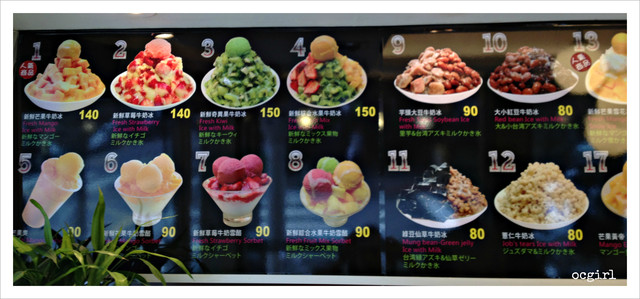 *****
So this is my mango shave ice report. Bottom line, in order of my preference?
Mango King > Mango ChaCha > Ice Monster
(I still miss the original Ice Monster though….)
As for what happened to Ice Monster's ex-wife?
News report says she has found a way to package mango shave ice in "High Pressure Processing" which could then be shipped oversea without diminishing the flavor the mango. In fact, a cafe chain in Europe (Panos Cafe) will be selling these mango shave ice in Europe starting this summer!
http://tw.omg.yahoo.com/news/%E6%B0%B8%E5%BA%B7%E8%A1%97%E8%8A%92%E6%9E%9C%E5%86%B0%E6%B2%99%E5%AF%86%E5%B0%81%E5%8C%85-%E5%BE%81%E6%88%B0%E6%AD%90%E6%B4%B2-004450470.html