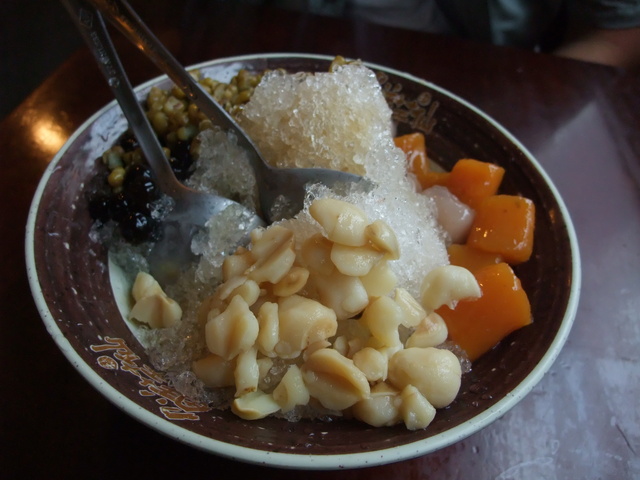 Meet Fresh 鮮芋仙
www.meetfresh.com.tw
On this trip to Taiwan I noticed a new chain store named Meet Fresh (鮮芋仙) has sprung up all over Taipei. And it happens to be one of my favorite foods, Taro Ball Shave Ice!!!!
What is Taro Ball?
Know Boba?? Taro Ball is similar to boba, very chewy, and if made fresh, it is just like biting right into a baked taro!!!
(btw, Taiwanese taro are bigger and usually much more flavorful than than their cousins in the state)
Because Taro Balls are usually bigger than boba (about the size of a thumb), they are mostly seen in shave ice rather than drinks as in boba milk tea.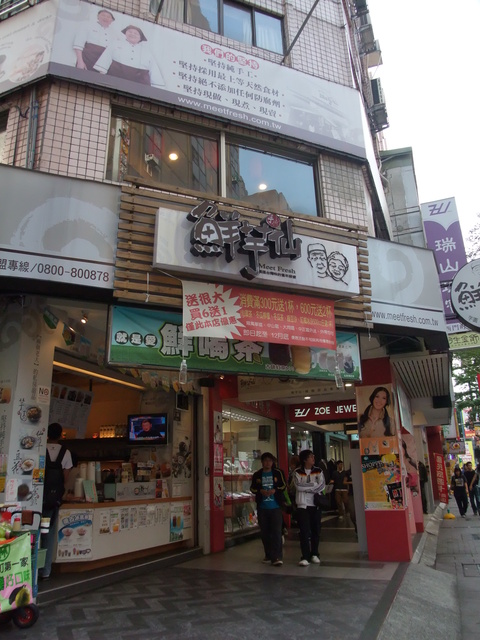 This particular Meet Fresh store is in the middle of Ximen Din (西門町), or what I call Taipei Harajuku. If you've ever been to Ximen Din you'll know how exhaustive it is to walk just 4 block radius. There are so many things to see, so many actions going on, it's like you can never finish seeing everything! When Chris and I came across Meet Fresh we were both in desparate need of a ice crunch break.
We ordered Taro Ball Shave Ice #1 芋圓一號 on the menu (taro ball + sweet potatoe ball + mung bean + lotus seed+ brown sugar syrup). There are at least 30 other items to choose from on the menu, I'm not sure how I could ever finish trying them all on the trip.
When I made the order, the girl behind the counter asked if I'd like to dine in or get it to go?
Dine in?? I looked around a small tiny store front, where would we sit??
She pointed to a narrow stair case at the back of the store, "upstair"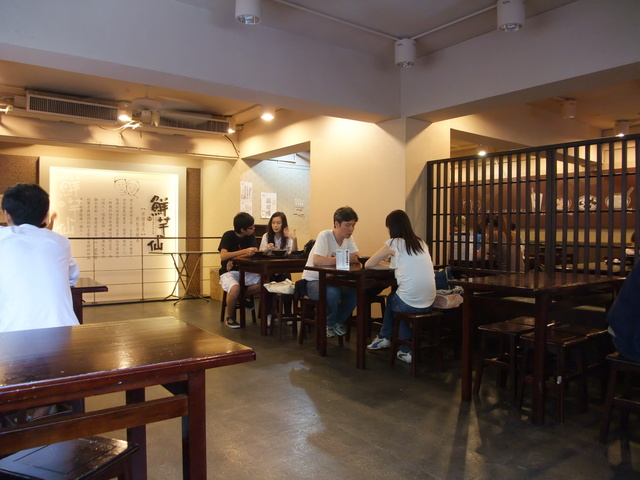 Indeed the second floor is a nice open space with some simple retro-Taiwnese decor seatings
I love it!!! It's like a mini getaway from the bustling Ximen Din, cool down from the hot weather, rub that sore feet, and take some deep breath before heading back to the craziness.
If you're ever in Ximen Din, and think you need a break, check this out!