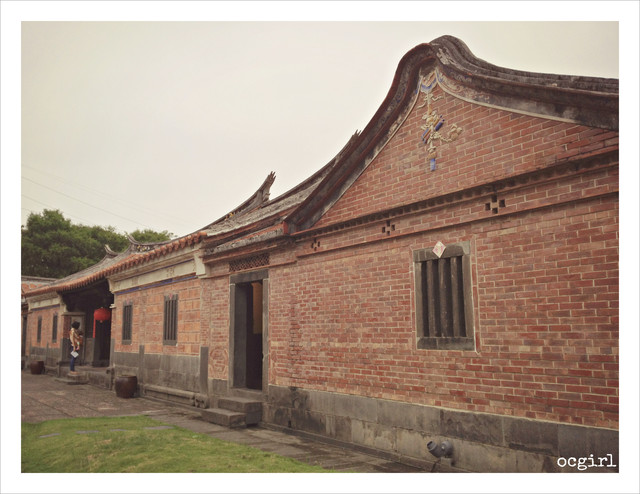 Lin An Tai Historical House 林安泰古厝
Bin Jiang Street No. 5. Taipei 台北市中山區濱江街5號
(MRT Yuanshan Station Exit 1)
Google Map: http://goo.gl/maps/oPiJy
**Free Admission
One of the things missing from Taipei as compared to many other big cities is historical sites. Surely there are many aged buildings…but very few OLD buildings. Lin An Tai Historical House is one of very few remaining ones, built in 1754 by a wealthy business man.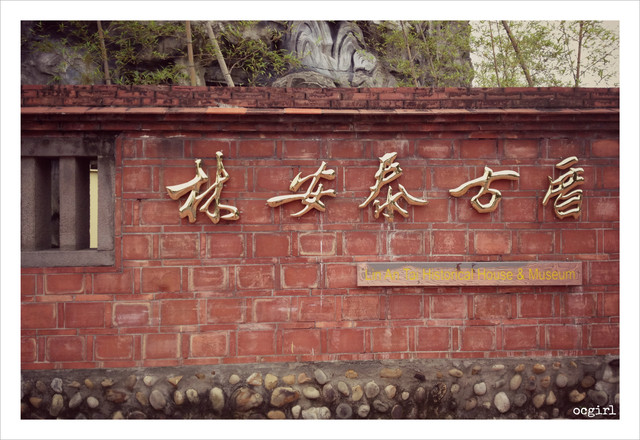 While there are few houses as sophisticated as Lin An Tai Historical House, similar style of housing can still be found in the countrysides of Taiwan (see one of Jay Chou's music video, a similar house appears in 2:00+ minute => http://youtu.be/CmVAQbnpCHg)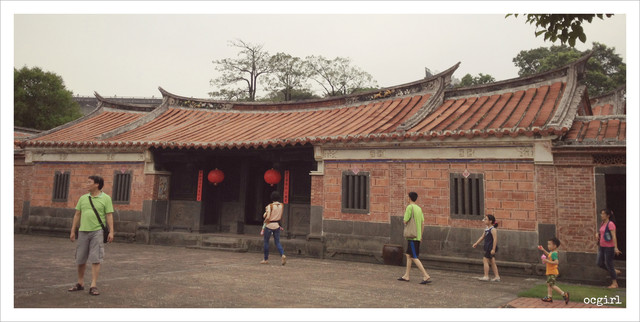 Since I am not an expert in Taiwanese architecture, I'll leave it up to the readers to read up on the history and architectural analysis about Lin An Tai Historical House from the official page.
Interestingly, the house is still furnished, it's amazing how people in old days slept on such a hard bed!!!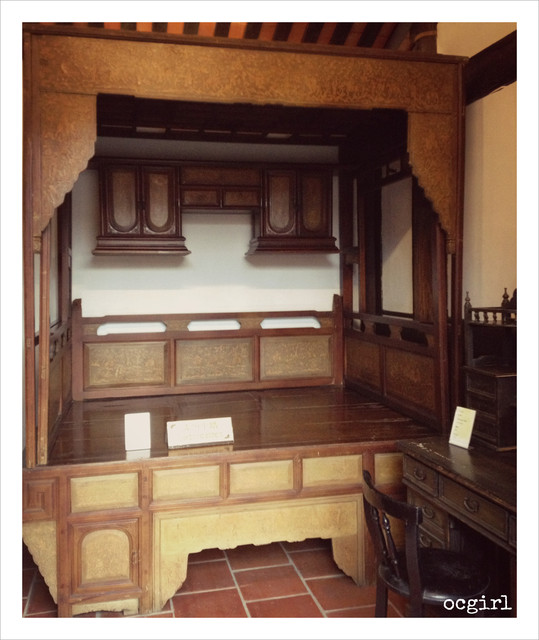 Regardless of its history, Lin An Tai Historical House is undoubtedly a popular spot for photographers.
There were two large groups of photographers on site while we were there. My mom, who's been taking some photography classes, also said that her photography teacher recommanded Lin An Tai as the best picture taking spot in Taipei.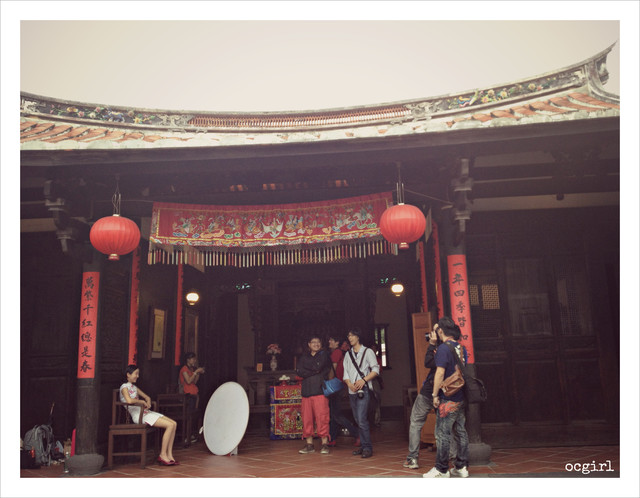 Well, with a model dressed in chi-pao, even my iphone takes some amazing pictures!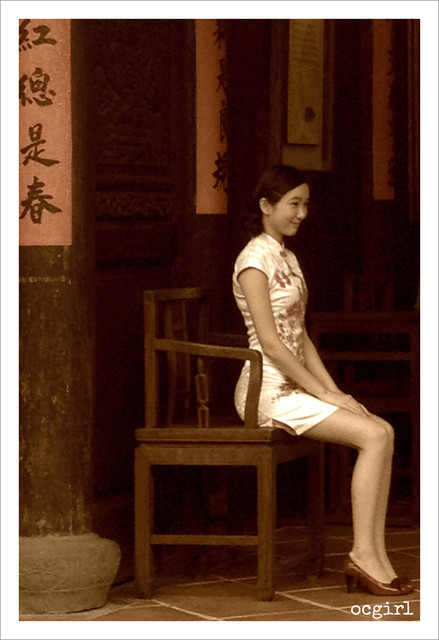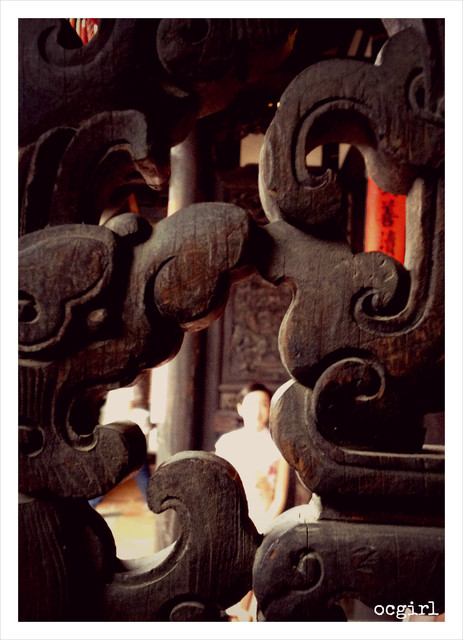 By the way, after I took the picture above, all the other photographers rushed over to the spot I was in to take similar photo….I kind of feel like I should get paid….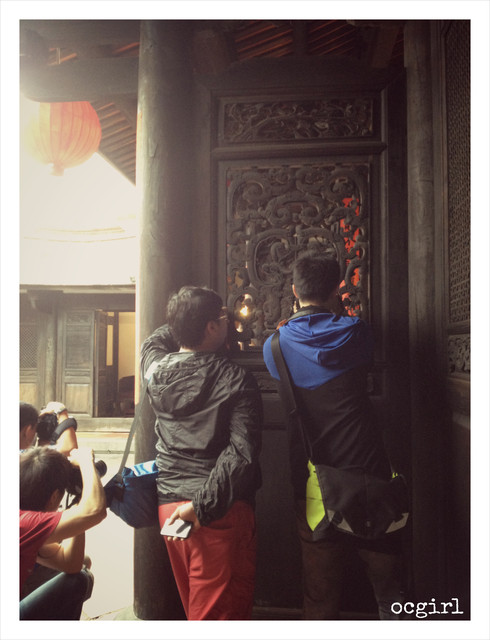 Since I have no model of my own…I decided to act as my own model…(Chris was the photographer)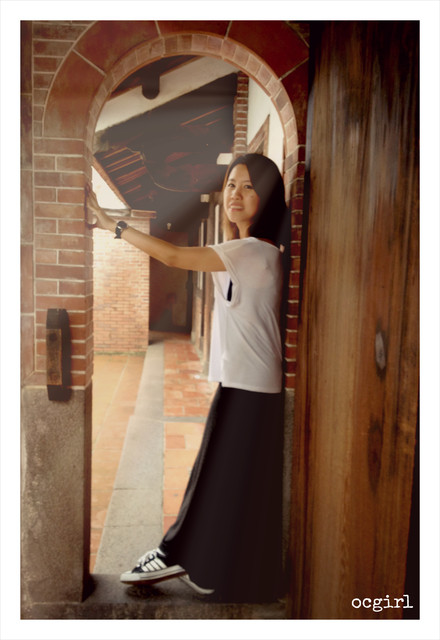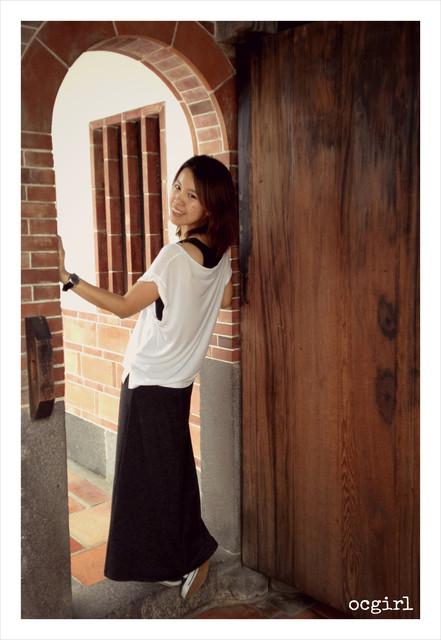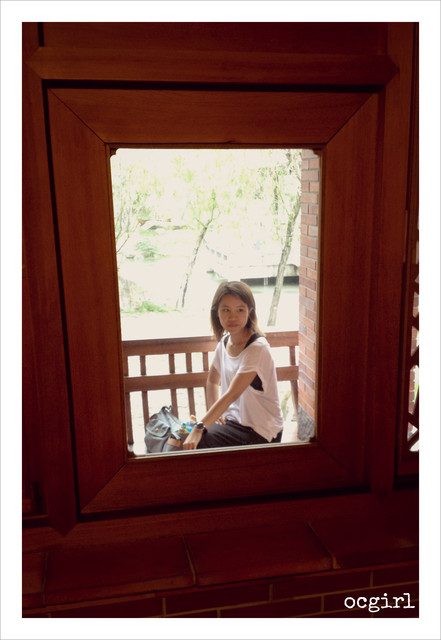 Alright alright, enough pictures of me. Here are other parts of the house,
I love these red lanterns!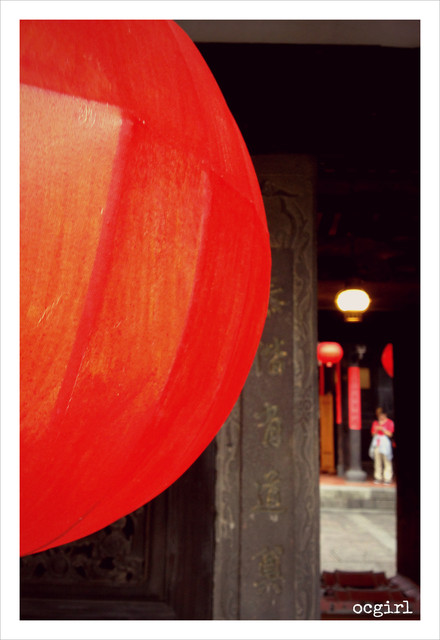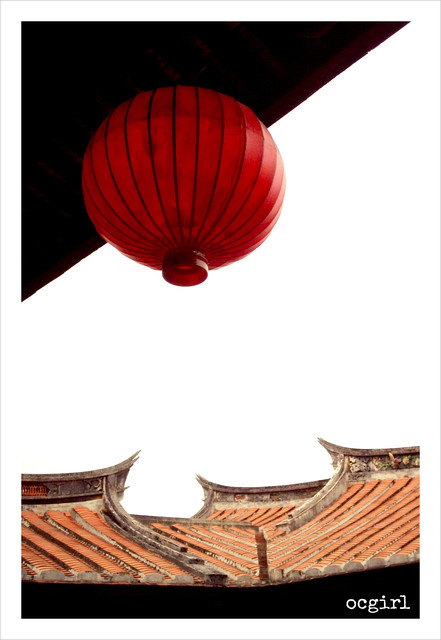 During Taipei Flora Expo 2011, Taipei City commissioned a garden to be built outside the original Lin An Tai Historical House. The following pictures are all brand new buildings based on the same architectural style as Lin An Tai Historical House.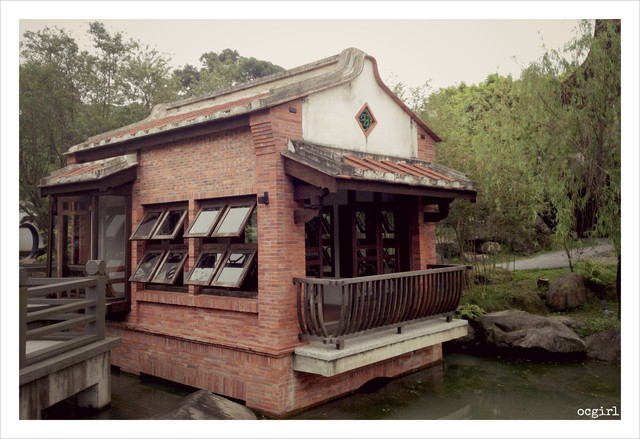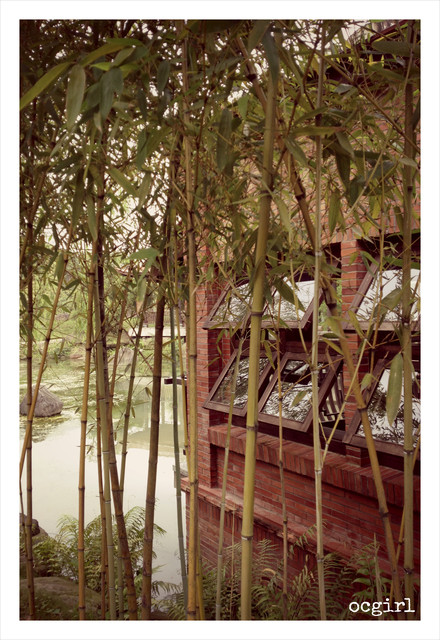 One last note. The location of Lin An Tai Historical House is very confusing and is a bit of a walk from MRT Yuanshan Station (20 minute walking distance or 10 minute with bus R50). I suggest that if you plan on visiting, have a print out of the google map handy.