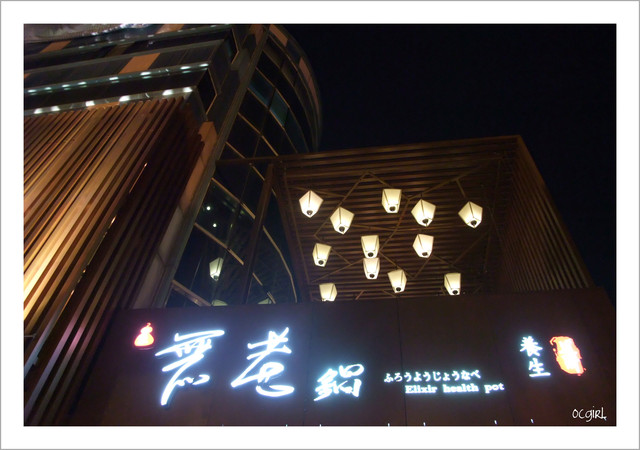 Elixir Health Pot
No. 143, Sec 3, Shimin Blvd. Taipei. Taiwan
無老鍋
台北市市民大道三段143號
http://無老.tw/
Direction to Elixir Health Pot:
MRT to Zhongxiao Fuxin Station. Exit 5.
Walk straight until you hit Shimin Blvd, turn left, continue walking for another 10 min or so.
If Taiwanese' favorite past time is eating, in winter time, it certainly is eating hot pot!
In case you do not know what a hot pot is, it is the chinese version of "fondue", or "shabu shabu"
Exlier Health Pot has several locations in Taiwan. I visited the one in Taipei on my recent trip back to Taiwan.
A friend suggested this place. As it is one of the most popular hot pot spots, reservation had to be made 3 weeks ahead!
However, I have a feeling the long reservation probably only applies during winter dinner time. Avoid peak dinner hours might not be so bad.
Another word of caution, at my last visit, because of it was peak dinner hour, we were limited to 1.5 hour of dining time. I'm not sure if this applies at all hours, but do keep in mind the waiter/ waitress will remind you when you're down to half an hour.
Decor at Elixer is simple and somewhat zen like. Despite the number of people trying to get a seat at this place, the restaurant is quiet and uncrowded.
Overall, very pleasant ambiance.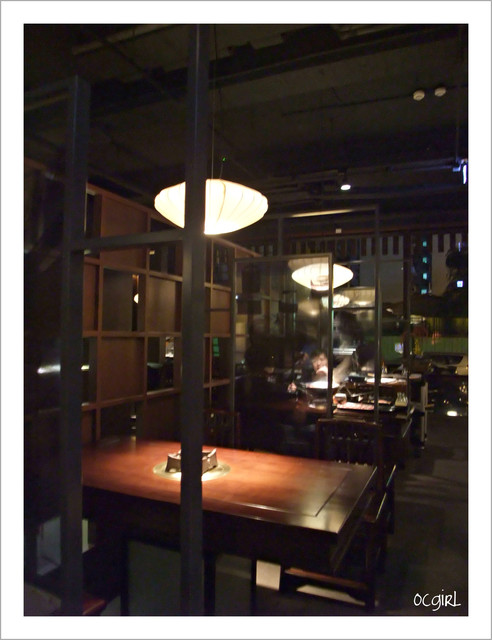 Ordering hot pot is easy
Step 1: Order a soup base
At Exlier Health Pot, there are two types: spicy and white. Don't know which one to get? Get half-and-half (鴛鴦鍋)
Not sure if you can handle the heat with the spicy soup base? Ask for "mild"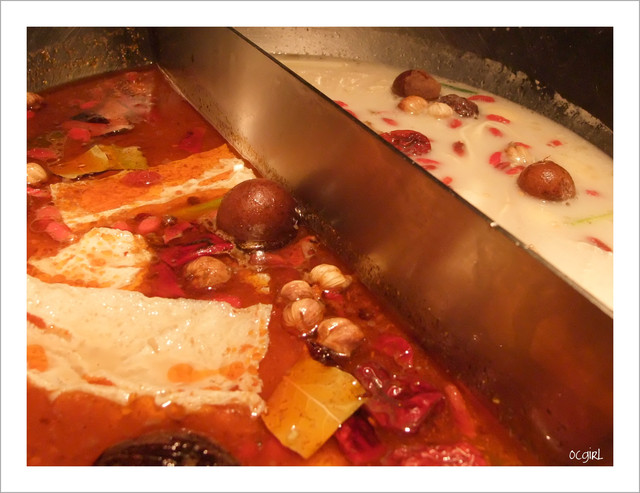 The soup base comes with unlimited "tofu skin" and "duck blood". If duck blood sounds a bit too exotic for you (which was the case for me~), just let the waiter/ waitress know, they'll give you more tofu skin.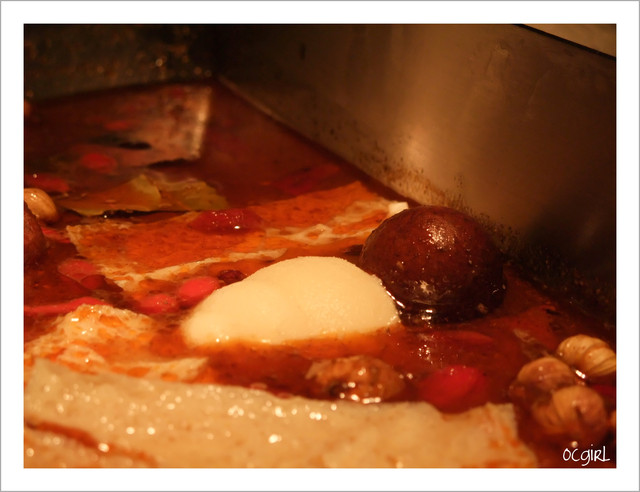 On each table, you'll find this….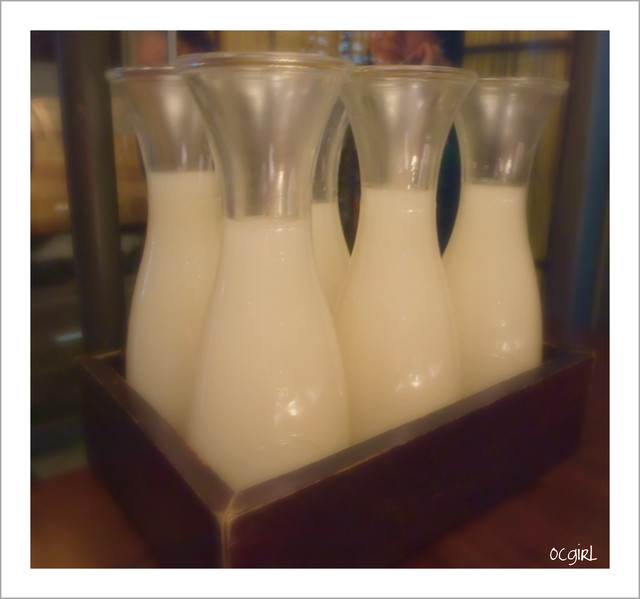 They are not drinks!
These are broths to add into the hot pot when the soup base runs lowl
Step 2: Order ingredients
This step is easy. Elixir Health Pot's menu all comes with pictures, so just point away!
Thin sliced meat are must haves! (I don't remember if this one in the picture was pork or beef)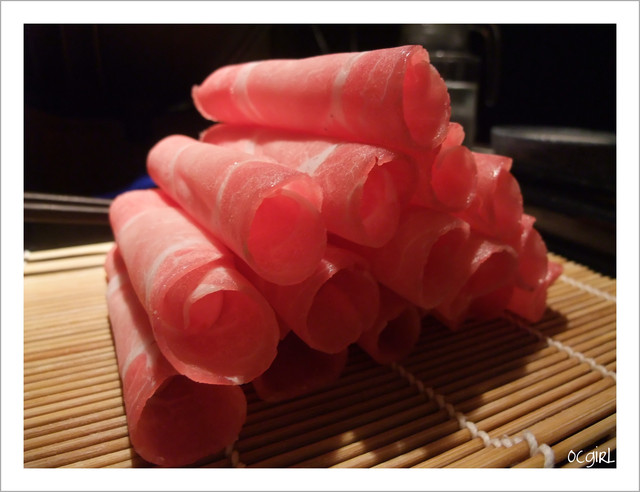 Wu-Lau (Elixer) Meat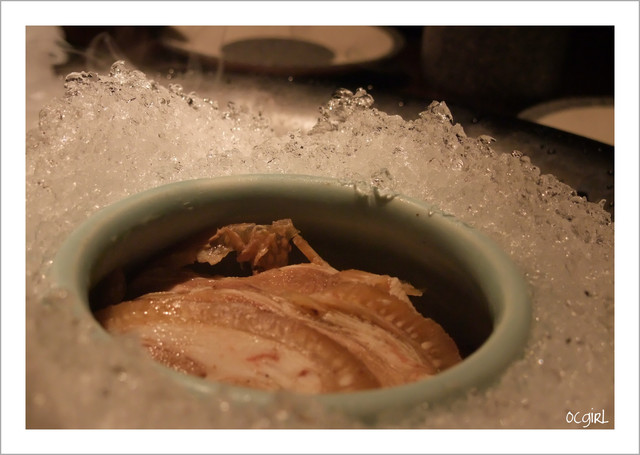 This is one of the special dishes at Elixer. The thin sliced meat is pre-cooked and served to the table on a bed of crushed ice. Just dip the meat in the soup until it defrost. I'm not sure how the meat is prepared, but it has a real nice smell of Shiao-Shin wine. I highly recommand this.
Egg Dumplings (蛋餃)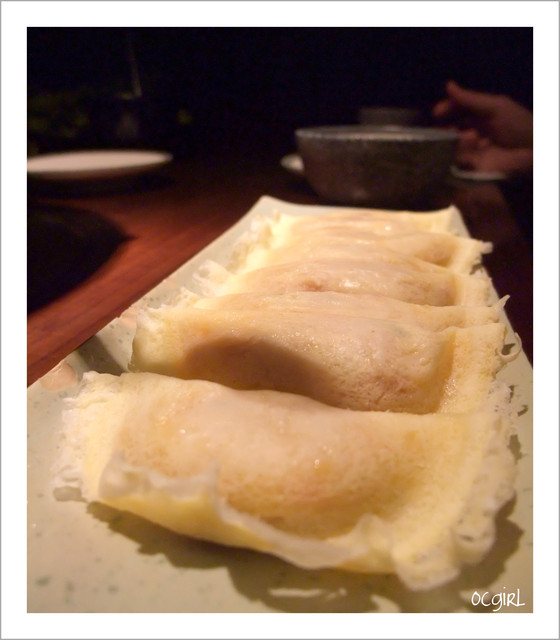 One of my friend says this is her must-haves for hot pot.
Fried Bread Stick (油條)
Fried break stick is a common breakfast item in Taiwan, which surprisingly goes well with the spicy soup base. Dip the fried dough in the soup for just a bit until it soaks up the soup, but not to over cook it, otherwise it won't be crunchy.
Ice Cream Tofu (冰淇淋豆腐)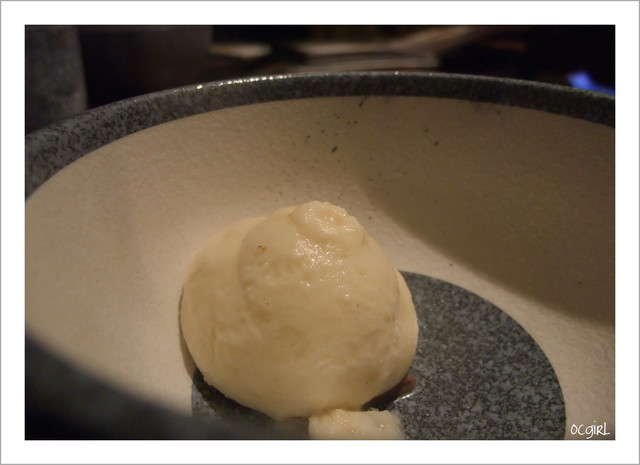 Ice Cream Tofu is not made out of ice cream. The name is to suggest that the tofu has the texture of ice cream. It is another Elixer speciality dishes. I like it, but I don't know if it is worth the hype…
All in all, highly recommand this place if you can manage to get a seat. Otherwise, there are no shortage of hot pot restaurants in Taiwan, ask the hotel for recommandations for one nearby. Point being, do not miss the opportunity to try out hot pot if you're ever in Taiwan!